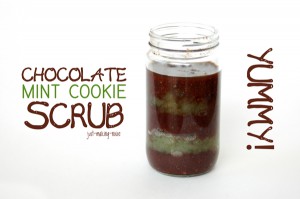 I've never been the kind to "pamper" myself.

I always gagged at the thought of getting my nails done (the smells, ugh.) and shied away from going to a spa because I am just not that kind of person.

I guess you would say that I am somewhat of a snob against all things girly & pampering, but I do care about my looks and taking care of myself. Maybe one day I will go to a spa if they use all natural essential oils and products. Maybe.

I just like to keep it simple and natural and keeping things simple costs less ;o)

When I was looking through the Ultimate Homemaking eBook Bundle Stacy's book, Simple Scrubs, caught my eye. The word 'simple' is what caught me and after looking through it… I was hooked!

Yes, me… hooked! Even I am surprised at myself!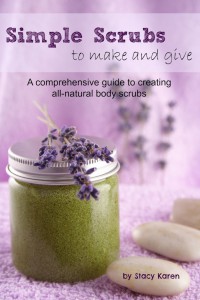 In the book, Stacy shared a basic recipe that she uses for most of her scrubs and ideas started roaming through my head… Chocolate. Orange. Coffee. Vanilla. Peppermint. Lavender. Lime. And so on.

I took the basic recipe and decided just to go for it.

I made a three different scrubs for myself and my mama friends in less than 30 minutes! So easy and smells DELICIOUS. Even my kids said I smelled yummy enough to eat! LOL!!

First I made…


Chocolate Mint Cookie Scrub
Chocolate Layer:
2/3 cup raw sugar
2 Tbsp cocoa powder
1/4 cup coconut oil
5-10 drops peppermint essential oil

Combine everything together and divide into two or three equal parts.

Mint Layer:
1/3 cup white sugar
1/8 cup green grape seed oil or avocado oil
1 Tbsp honey
5-10 drops peppermint essential oil

Combine everything together. You can do one or two layers.

Take a clean glass jar and scoop in some chocolate, smash it down to make it level as much as possible. Scoop the mint and level it. Continue to layer the scrub to your liking.

Note: if you don't have or can't find green grape seed oil and avocado oil… just use olive oil or coconut oil. If you have natural green food coloring, then use that! If not, you won't have the green look, but it will still look and smell great!

Next I made these two…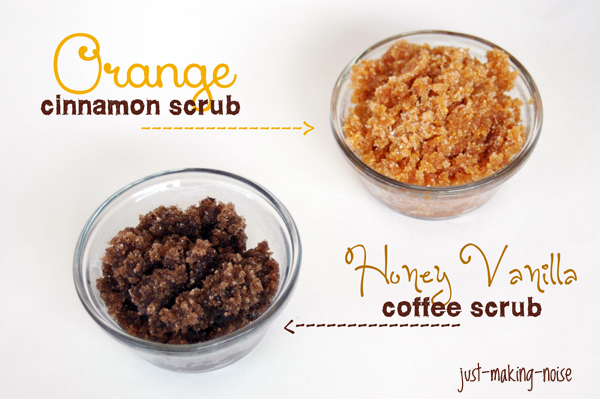 Orange Cinnamon Scrub
1/4 cup coconut or olive oil
5 drops orange essential oil
Combine everything together. If the scrub is a little dry, add more oil by the tablespoons until you are happy with it.
Note: if you don't have orange powder, then add more orange essential oil and use natural orange food coloring if you have it. Enjoy!
Honey Vanilla Coffee Scrub
1 cup white or raw sugar
1/2 cup almond oil or oil of your choice
1 Tbsp honey
2 tsp freshly ground coffee
1 Tbsp vanilla extract

Combine everything together. If scrub feels dry, add more little by little until you are satisfied. Enjoy!


Now, I have some awesome smelling body scrubs and they are great "pick-me-ups" when I'm feeling run-down and tired.

You can purchase Simple Scrubs to Make and Give through this link, BUT I encourage you to buy it in the Ultimate Homemaking Bundle… you will save a lot more that way and get a bunch of great freebies!

Plus, if you are not interested in some of the books in the Homemaking Bundle… give them away as gifts to your mama friends!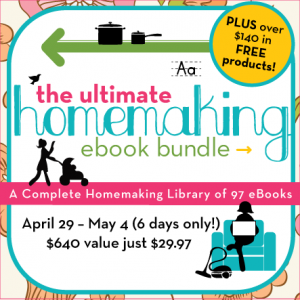 Note: I have affiliate links on this post and will earn a commission (no extra charge to you!) for every purchase made through my links. Thank you for supporting my family this way and have a blessed day!