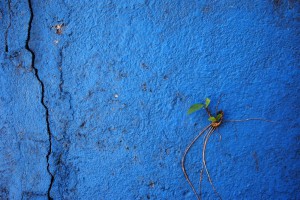 Everybody has a role model in their life that they look up to, learn from and follow in their steps.
if I asked you who your role model is for what living simply is all about… what would be your answer? Your local farmer? Joel Salatin? Michael Pollan? Mother Teresa? The Amish?
Want to know my answer? Jesus Christ.
Jesus, God, came into this world as a babe in a humble, dirty stable through a simple girl named Mary. His birth celebrated by the shepherds and 3 wise men. He grew up loving the Laws of God. He was the carpenter's son. Learned to make a honest wage to provide food for the family. He was described as simple in looks and attire. He raised up 12 uneducated men to walk alongside Him and learn from Him. He purposed daily to get away and spend time alone in prayer. He taught with all wisdom and authority. He showed power & strength through humility before His enemies. He kept His promises.
He lived simply… yet His life speaks powerfully to us today.
His life is teaching you and me to choose to live a simple life not caught up in the world.
Through Him
, I am learning that a simple life is accepting what I have and making the best of it rather then wishing for what I don't have or can't have.
Through Him
, I am learning that a simple life is holding loosely to my plans and allowing God to make the final changes and direct my steps.
Through Him
, I am learning that a simple life is living now, in the moment, with my family and living joyfully in all circumstances.
Through Him
, I am learning that a simple life means to be humble and righteous in all that I do.
Through Him
, I am learning that a simple life involves hardships, persecution and suffering.
Through Him
, it means to take up the cross… sacrifice my life, my plans, my comforts, my stuff… and follow Him.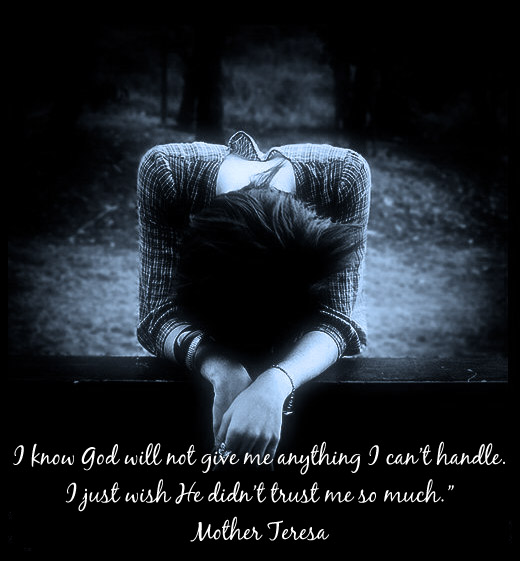 It has been over four years since we boarded the airplane in Chicago, bound for Costa Rica, with only 21 pieces of luggage & trunks that carried what was left of everything we had. We sold everything that would not fit in those trunks and suitcases.
That was the start of learning to let go of "stuff" and have less.
I struggled going through all our possessions and deciding what we didn't need to take with us. Now, I don't even remember what those things were. I look back and remember how freeing it was to get rid of it all!
"I know how to live on almost nothing or with everything. I have learned the secret of living in every situation, whether it is with a full stomach or empty, with plenty or little. For I can do everything through Christ, who gives me strength." Philippians 4:12-13
We arrived thinking the vision for RO4Y would begin in Costa Rica, but it was just a time for God to prep us for Honduras. At the time we didn't know that, but now we do. Honestly, if the Lord brought us straight to Honduras… I don't think we would've stayed long. He knew that. He knew what we could and couldn't handle at the time.
Now, It has been two years since we once again thinned down our possessions, loaded to the max our bus & my dad's F-250, drove across two borders from Costa Rica to Honduras and began the wild journey of learning to trust, believe and live by faith simply in God's hands.
If God sent an angel four years ago to tell me that my husband & I will be missionaries in a rural area of Honduras, with 3 kids and this angel gave me the details of everything that was going to happen to us in the past 4 year span…
My response would have been nothing like Mary's.
"I am the Lord's servant. May everything you have said about me come true" Luke 1:38
My response would have been more like…
"Lord, I am never doing that! Can you find someone else? I can't do that, I'm just a deaf mama. I don't want to do that… I just want to have a simple life with a nice little house in New Mexico, a car that will get us around, a church where we can fellowship and the comforts of living in USA."
Yeah, I am ashamed to say that would've been my response.
Since we moved to Honduras… God has brought us through fire to refine us, increase our faith in Him and make our life simpler so we can serve Him freely.
I was pulling ticks off my family everyday; showering with a garden hose outside; using a poorly built outhouse as a toilet; sharing a very small 3 bedroom Honduran mud-brick house with my parents; dealing with: animals coming through the roof & eating our food, a leaking roof and regular power outages; fighting against the termite swarms; killing 30+ flies a day; worrying about the health of my family; adjusting to difficult cultural changes and dealing with the cultural shock lasted through the first year of our life in Honduras.
Through it all… I learned to accept it, but I wearily wondered why God chose me for this role.
Wondered if this simple life was really going to work for us. Wondered how I could handle all of it. God promised never to give me anything I couldn't handle but I sure felt like I couldn't handle this.
Why did He trust me so much?
I am learning to understand that it is not about how much He trusts me. It was about how much He trusts the work He has done in me. Preparing me for this simple life in rural Honduras.
I probably had more emotional breakdowns & tears that year than in my whole life. Through that dark and lonely time in my life… the Lord spoke to me through these verses:
"Have you never heard? Have you never understood? The Lord is the everlasting God, the Creator of all the earth. He never grows weak or weary. No one can measure the depths of his understanding. He gives power to the weak and strength to the powerless. Even youths will become weak and tired, and young men will fall in exhaustion. But those who trust in the Lord will find new strength. They will soar high on wings like eagles. They will run and not grow weary. They will walk and not faint" Isaiah 40:28-31
"My grace is sufficient for you, for my power is made perfect in weakness." 2 Corinthians 12:9
"Peace I leave with you; my peace I give you. I do not give to you as the world gives, Do not let your hearts be troubled and do not be afraid." John 14:27
What really threw me into a turmoil
was going from having access to a beautiful, huge farmer's market in Costa Rica where the rich, organic bounty came from local farmers to an ugly, tiny spot on the ground they called a market in Honduras where the chemical-laden produce come in mass quantities from the city, not from local farmers.
Health is important to me.
We truly believe that taking care of our bodies is essential to living life to the fullest for the Lord. How can we if we are distracted by sickness from eating bad food all the time? For me to go from buying 90% organic or clean food to less than 5% was a shock, but I learned to accept it… with tears and despair.
Why did God ask me to sacrifice so much?
So that He will get all the glory. God knows our situation and our heart's desire to be healthy, live simple and fully… he has blessed that desire above and beyond what I thought was possible. No, we did not find organic or clean food, but He gave me a deep peace that helped me accept what I couldn't have.
"So don't worry about these things, saying, 'what will we eat? What will we drink? What will we wear?' These things dominate the thoughts of unbelievers, but your heavenly Father already knows all your needs. Seek the Kingdom of God above all else, and live righteously, and He will give you everything you need. So don't worry about tomorrow, for tomorrow will bring its own worries. Today's trouble is enough for today." Matthew 6:31-34
"Consider it pure joy, my brothers and sisters whenever you face trials of many kinds, because you know that the testing of your faith produces perseverance. Let perseverance finish its work so that you may be mature and complete, not lacking anything." James 1:2-4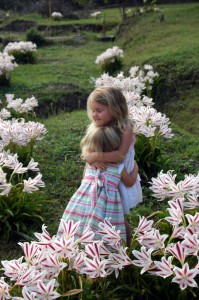 Embracing my Life
Into the second year, one beautiful morning, the Lord spoke to me.
Not with thunder, but with soft breeze of a whisper.
That was the turning point for me. Not just to accept my life, but to embrace it with joy and victory.
Embrace the hardships & simple life as a missionary alongside my Man and raising my 3 kids in rural Honduras.
I love that word… embrace!
Walking in Thankfulness
To be thankful for the things that I most often complain about…
the house we live in, the hardships and the discomforts of life as a missionary.
"Be thankful in all circumstances, for this is God's will for you who belong to Christ Jesus." 1 Thessalonians 5:18
"Let your roots grow down into him, and let your lives be built on him. Then your faith will grow strong in the truth you were taught, and you will overflow with thankfulness." Colossians 2:7
Instead of wasting energy fighting against God with my complaints, lack of contentment and trying to make things happen the way I want it to happen. I am now choosing to look through eyes of thankfulness. It isn't always easy, but it is easier than fighting!
Well Done
It has been my heart's desire that when I bow before the throne of the Lord, I will hear the words richly flow over me and into my healed ears, "Well done, my good and faithful servant".
That alone will make everything I've gone through in this life worth it.
Is that your heart's desire too?