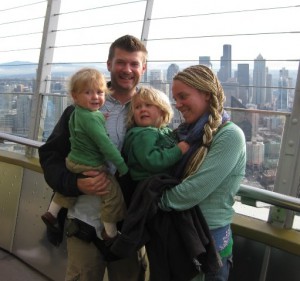 It is so great to be home again. The only thing I hate about being home for the first couple days is the unpacking, laundry & adjusting back to our time zone… well, I guess that's more like a few things. But I really can't complain… it is so good to feel the sun on our skin, sleep in our beds and be in our space again.


When we got back… we found out that our internet was cut off. That's why I've been so quiet this past couple weeks, but not anymore! I miss you all and have SO MUCH to share!! We've actually enjoyed not having the internet this past 2 weeks while we adjusted to being back in Costa Rica and hung out with the girls a lot. I had so much time to simply write on my computer because I didn't have my email and blog to distract me. So I got A LOT of writing done to post on the blog! Remember me mentioning how I didn't know how I was going to share everything with you… well, I didn't have to worry because it all worked out!


Overall, we had a great time in the States. You can read about it and enjoy the pictures from our RO4Y blog. Many thanks to our friends who let us stay in their homes while we visited and many thanks for everyone's encouragement, kindness & generosity. We were able to go to a couple farmer's markets, the Long Beach Aquarium Center, simply catch up with friends and build new friendships! The girls had a blast at the Aquarium Center… they were knocked out tired when we left!


Oh my! It is SO good to be home! Did I say that already?! The last 5-6 weeks have been busy with lots of traveling, visiting friends, attending the mission's conference, sharing at a church and more. Let me give you a quick rundown of our life over the last several weeks. We've never traveled so much in just two months!


First we went to Honduras, felt right at home and… we are moving! We are super excited about moving there. Tentatively, we are planning to move sometime at the end of February… yeah, that's fast… but we believe that is where the Lord wants us. We felt the wonderful sense of "home" while we were there and the Lord has been giving us green lights! Please keep us in your prayers as we make another transition to a new country. We are turning into a cross-cultural family… fun!


After we arrived home from Honduras we took off a day later to the Caribbean. It was a Christmas gift from my in-laws… thank you guys! We had a blast there and I wished we were able to stay another week because there was so much to see around this area. I have so much to share with you about this small world of cacao trees, coconuts, chocolate, raw ice cream, organic produces, the beach, Caribbean life, Italians and delicious food… of course, it is all about the food!


After our fun and sun in Puerto Viejo… we spent a few days at home and got ready for our trip to the States. We arrived to California a couple days after Christmas and stayed in the Long Beach area for about a week and visited many old friends along with making new friendships. Then we headed down to Murrieta for the Missions conference. We met many wonderful missionaries from around the world and had many opportunities to share our vision for RO4Y. We even met a family who lived in Honduras for a year! It was good to hear and learn from their experiences.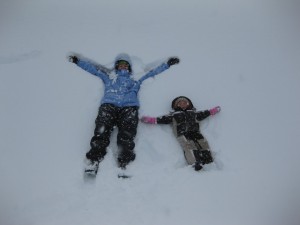 Next we flew to Seattle right after the conference was over and had over a week of R & R. Our amazing friends truly have the gift of hospitality and giving. We went to downtown Seattle for a day and visited the Space Tower & the Downtown Farmer's Market… I promise to tell you all about it! It is the best market we've been to so far because it had SO MUCH to offer. We also went up to the mountains to play in the snow and ended up enjoying a blizzard! It was beautiful and COLD! LOL!


Now we are home for the next few weeks, but we are starting to pack for our big move to Honduras. I am looking forward to this being our our final move… I hope, but we are open to wherever God wants to lead us. Please keep us in your prayers and stay around to read more about our adventures. I will also have recipes up here and there too!


So good to be back!