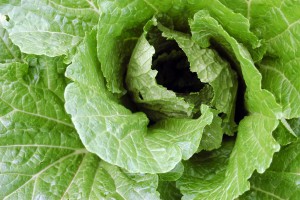 I scheduled this post to go up while we are in Honduras. Yep, that's where we are and keep reading… you'll find out why :o)
First, I want to thank you all for your prayers for Jon… he is recovering very well from his nasty bike accident. I am SO thankful that he is alive and nothing is broken… just a lot of bruises and scraps.
So, starting this week… I'll be really busy till the middle of January and thought it would be good to take a little break from
Sweet Wholesome Wednesday
& some blogging. I'll still post when I can, but my time with my family is priority right now. I would like to try to keep posting my day to day photos for the
December Photo Project
… so we'll see how that goes :o)
So, why am I taking a "Pseudo Hiatus"?
Well, my hubby and I will be traveling a lot…
We are in Honduras till next week for a youth retreat that Jon was asked to teach in. A big opportunity for RO4Y came up a while back and we are praying hard about it. My hubby shared the news last week… there's a possible chance we might move to Honduras! Please keep us in prayer that God will show us exactly what His will is for us & RO4Y… especially while we are in Honduras this week. Thank you!
Then after that, we get home and Jon's parents will be here through Christmas. They want to take us to the Caribbean side of Costa Rica (I will for sure tell you all about that!).
Then, we fly to California the day after Jon's parents leave to go to a missions conference and will be there for about a week. (Anybody want to hook up with us?! I am planning to get together with Ann Marie from Cheeslave and go to the Santa Monica Farmer's Market… so excited!!)
Then, our amazing friends in Seattle are flying us to visit them for a week and will get to meet the girls for the first time! They helped pay for both midwives of both girls' births and have basically adopted us into their family. We are so excited to see them again.
Whew. Its going to be busy, but good.
I'll be posting recipes (hopefully) that I've been saving to keep things interesting around here :o) Please don't go away and check back regularly. If you haven't… take a tour of the whole blog and try some recipes. I am always open to feedback on my recipes!
Until next time!