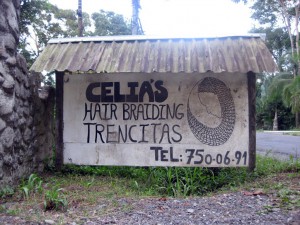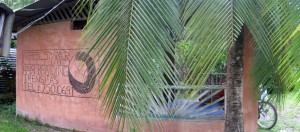 NOTE: I scheduled this post to go up… We are traveling to Honduras right now, please keep us in your prayers. Head over to our RO4Y blog and read about the awesome things that have happened! Enjoy and thank you!


I couldn't share about our Caribbean adventures without telling you about Celia. She is a sweet sister in Christ and did a FANTASTIC job with my braids. I've had braids (extensions) done on my hair twice before and loved it, but it never lasted more than 2 or 3 weeks. This time, my hair was longer and her excellent skill with hair braiding made it last more than 6 weeks! I could've let it go for longer, but I was ready to have my normal hair back. I was also thrilled with how good her prices are because my previous hair braiding experiences weren't cheap. Plus, it was done in about 3 1/2 hours… of course, her cool daughter helped too!


Getting my hair done was my early birthday gift from my hubby… Thanks babe!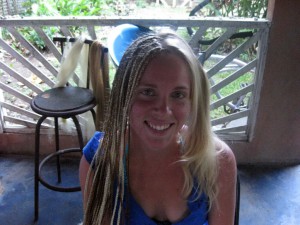 About 1/3 done! See the fake hair on the chair behind me… that's mine!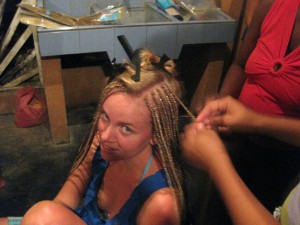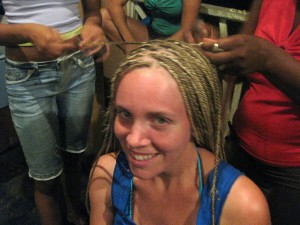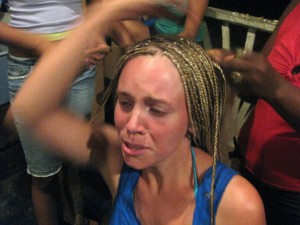 Celia SO good that it hurts… literally. Not the whole time, just in the soft spots and my scalp was feeling a little tender from being pulled on for almost 4 hours!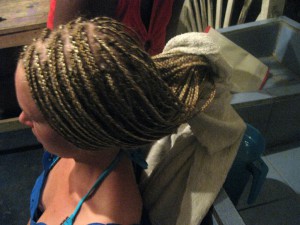 Celia discovered a great trick on how to make the ends stay & looking natural. Typically, they would burn the ends or tie with rubber bands to keep the the braids from coming out, but she simply brought out a jug of boiling HOT water and dipped the ends in it. You could smell the plastic hair "melting". I loved it because it looked more natural and not one braid ever came undone the whole time I had them in.
Above is Celia and below is her daughter, Andrea. Thank you girls for the fantastic job!
Now, if you are ever in the Puerto Viejo area… make sure to stop by her place. She can do more than extensions and she is a doll! After we finished up… we head out to eat at Chile Rojo. The food wasn't bad, but it wasn't something to rave about. Here's a great back shot of my hair that my hubby took of me and you can see Tabi rocking out to the music :o)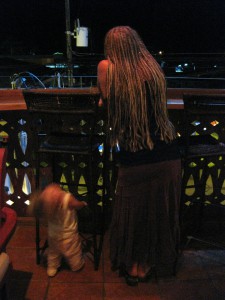 Blessings and hugs,