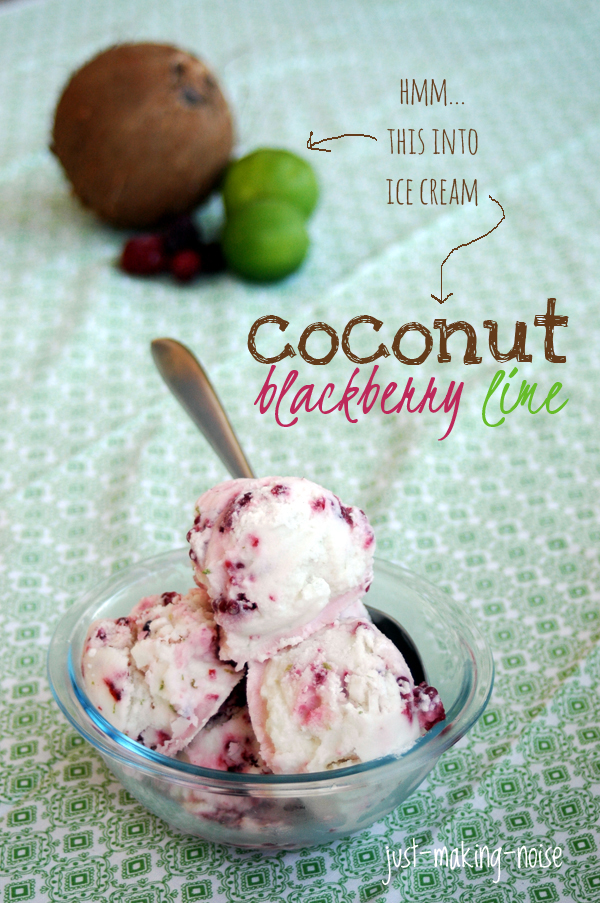 I really love coconut lime ice cream… the combination is a great balance of nutty, sweet and tangy. I've always made this sorbet version of coconut lime, but decided to change it up a little bit now that I don't make coconut kefir much anymore.

I also have a ton of blackberries sitting in my freezer, grown from my own bushes. I knew throwing in some would create some beautiful colors and take the tanginess up a notch.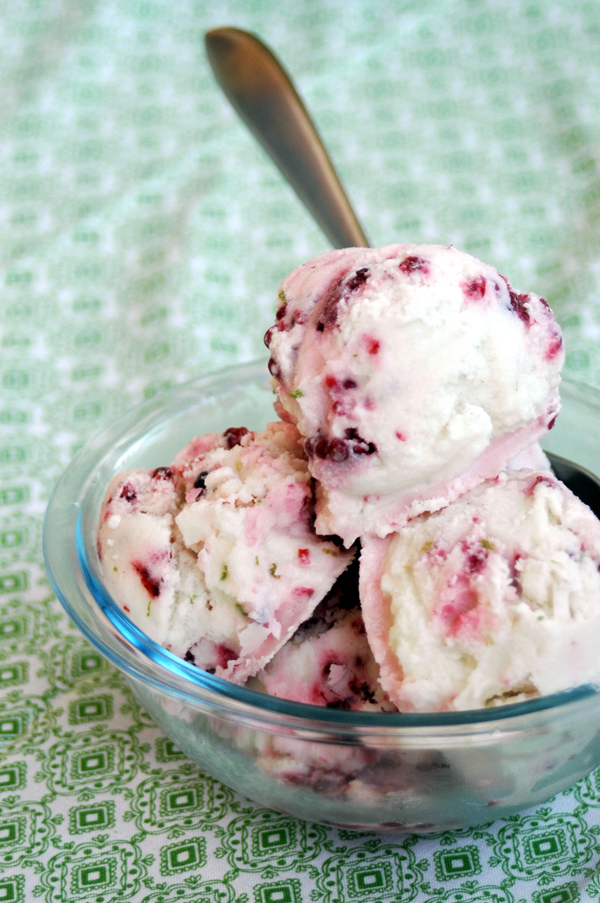 To be honest, I am more of a throw-it-together and pour into the ice cream machine kinda gal. Don't get me wrong, I love making the custards… but there are days where I just rather be spontaneous!

Naturally, I am a very spontaneous person… ask my hubby. It used to drive him crazy, but now he loves it because it is in my moments of spontaneous-ness that I make the best meals and desserts.

Especially ice cream 🙂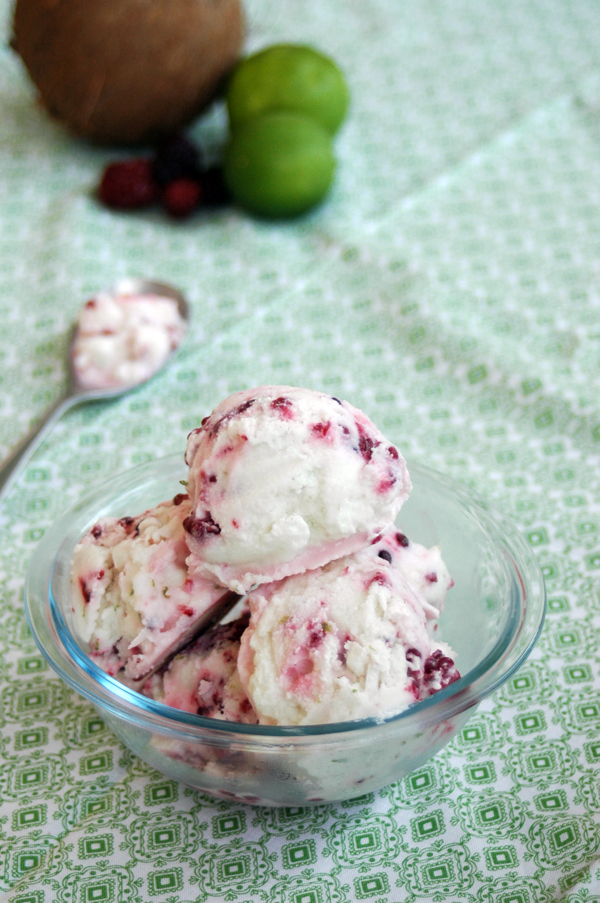 And because of my spontaneous personality… having the Smart Scoop has been very handy with no need to pre-freeze the container. All I gotta do it push that 'power' button, hit the pre-cool while mixing together the ingredients and I am good to go!
I am sure you are wondering if I actually used that coconut (in the picture above) to make ice cream. For this one, no… but I have in the past and it is SO worth the extra work!!

In fact, I think I will do that today!! Pound out a couple coconuts and make some pina colada… how does that sound?!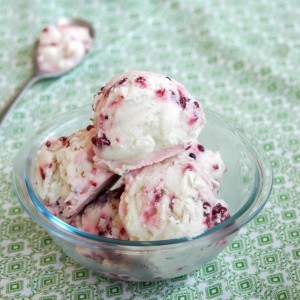 Coconut Blackberry Lime Ice Cream
1 cup regular milk (or coconut milk)
2-4 Tbsp lime juice (depends on how tangy you want it)
1 cup chopped blackberries (fresh or frozen)
Mix together everything except the blackberries. Whip it until the honey dissolves completely. Pour into ice cream machine and follow the instructions that come with the machine.
When ice cream is done, you can either throw in the blackberries and give it a few whirls in the machine OR scoop out the ice cream into a container and fold in the blackberries.
Serve right away or let it firm up in the freezer. If you have a Smart Scoop, you know you won't have to firm it up if you set it on 'ice cream' setting. It will scoop right out of the machine! Amazing!