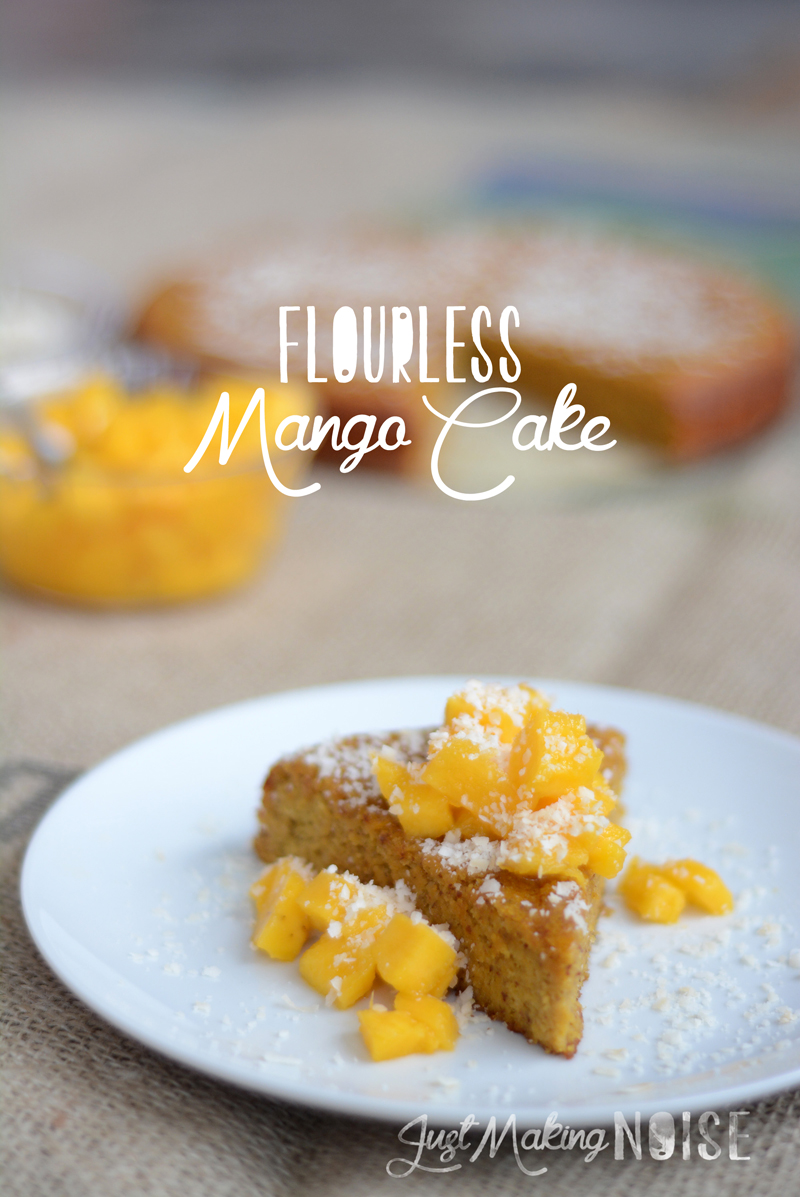 Today calls for a celebration!
To celebrate, I wanted to share with you this amazing grain-free cake that I actually made…uummm… last year. Believe me, I really wasn't trying to keep this recipe from you… I basically saved it in a "future blog post" folder and forgot about it because life is so busy, but I am glad that happened! Otherwise, we wouldn't have a cake to celebrate today.
Anyway, seriously, this cake is amazing. The highlight is the moistness… its amazing. Even my hubby, who prefers pies over cakes, complimented on how moist the cake was and asked for seconds after devouring his first slice. I've made this cake a few more times since then and the family loves it every time.
And what are we celebrating?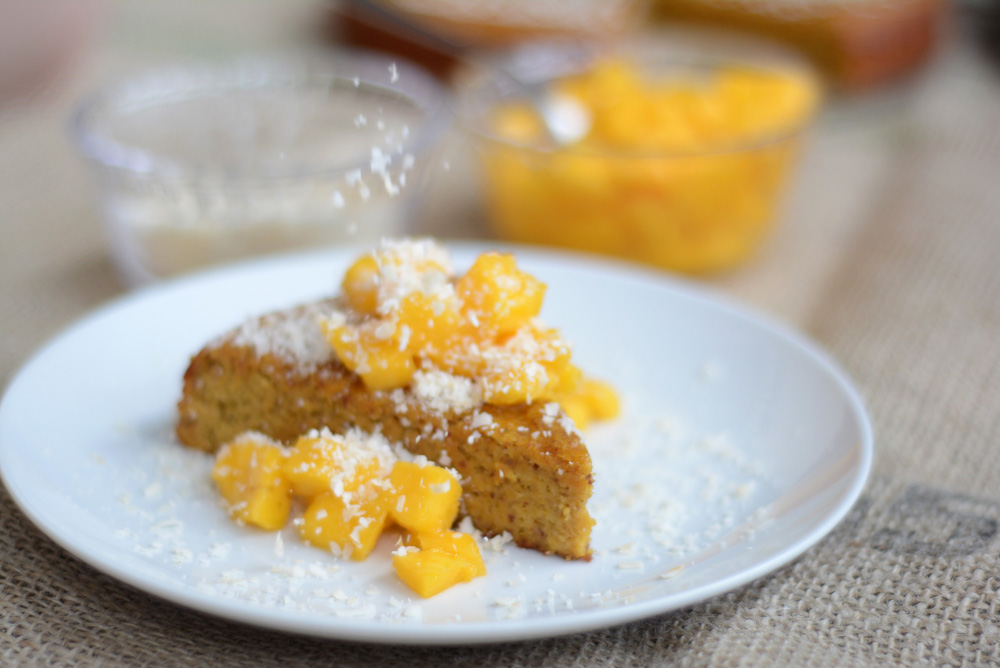 The first day of MANGO MADNESS WEEK!
We are overflowing with sticky ripe mangoes… 600 to be exact.
"What?! Why 600 mangoes?!"
Because we love mangoes… do we need to have a better reason than that?!
Anyway, around this time of year it when mango season hits Honduras, but it is a very short season. Way too short and you have a very small window of opportunity to get it right when they are in their prime. This is the 3rd year we've done this and I look forward to it every time… the sticky sweet smells and orange stained finger nails from cutting and slicing mangoes every. single. day. for at least a week.
Yeah, its a lot of work, but so worth it!
Last year we filled a 3.5 gallon bucket with dried mangoes that I dehydrated myself and froze over 30 gallon zip lock bags of mangoes. We still have at least 4 more bags left from last year!
This year it is my goal to more than double the amount of dried mangoes (my FAVORITE snack) and do a little less freezing. I already have an Excalibur dehydrator that I've owned for over 5 years now, but I decided to go ahead and purchase a Nesco dehydrator that I found on Amazon for a sweet deal. Both will be busy working overtime over the next couple weeks!
With all the fresh mangoes we have here, we will for sure be enjoying them fresh everyday. I like to scoop a mango in a bowl and drown it with kefir as much as possible. The delicious combination of tangy and sweet is simply addicting!
But I also plan to whip up several of my favorite mango treats, such as honey-sweetened mango curd, mango butter, mango blackberry swirl ice cream pie, mango coconut pie and I need to make my mango-ginger beef roast for dinner sometime next week! I also plan to try new recipes with mangoes… if you have a recipe or two that calls for mangoes, please share it in the comments below!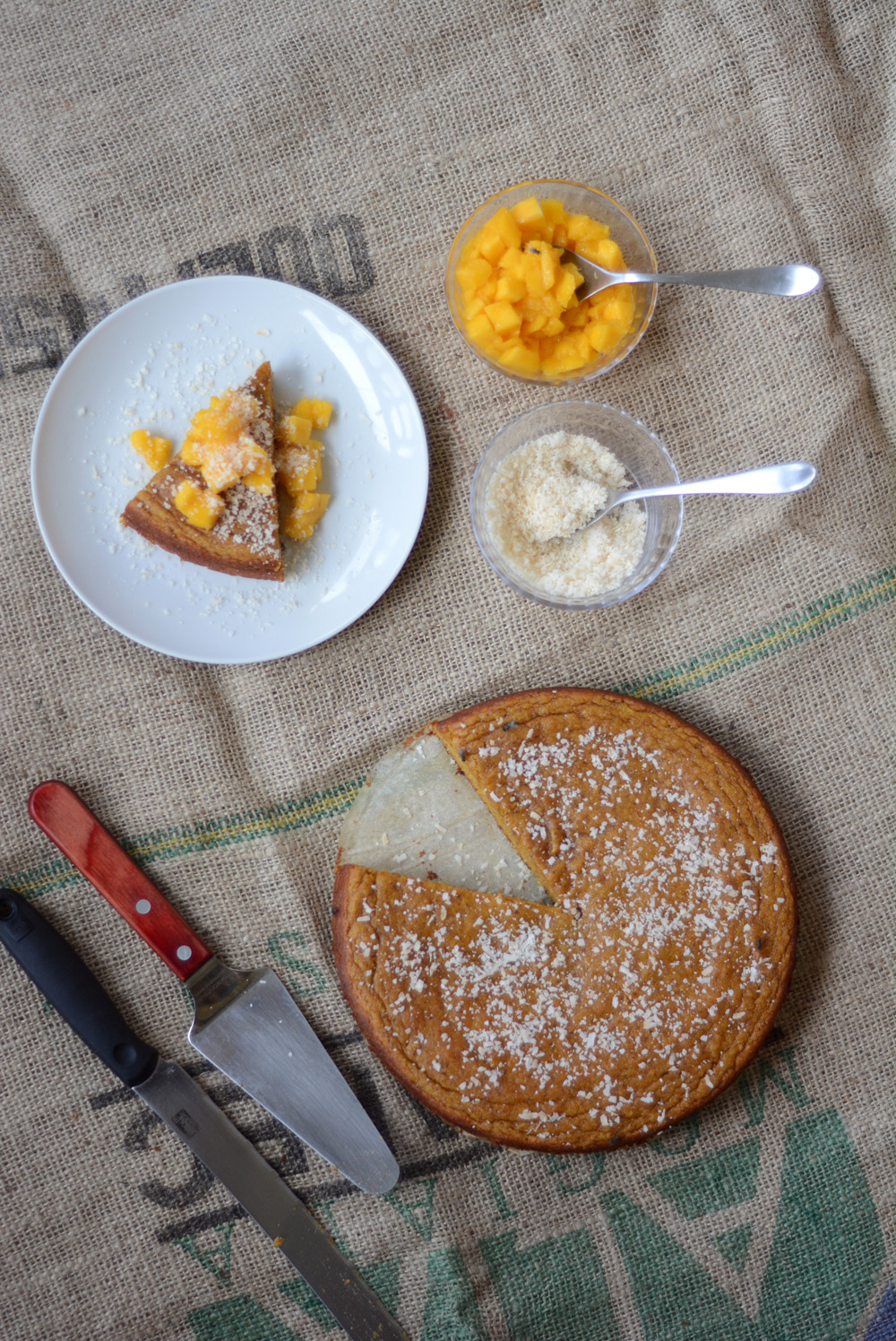 With this cake you will find its sweetness light and satisfying while the texture is somewhat dense and very moist. Totally a summer cake that would be perfect served at a picnic or tea party!
I like to serve the cake topped with either fresh mango or mango curd because the mango flavor is so mild. Both toppings bring out the flavors of the cake just beautifully. I also like to "dust" our cake with grind up coconut flakes instead of the usual powdered sugar that you often find on flourless cakes.
Are you sold now? Don't wait any longer… get in your kitchen and make this awesome cake!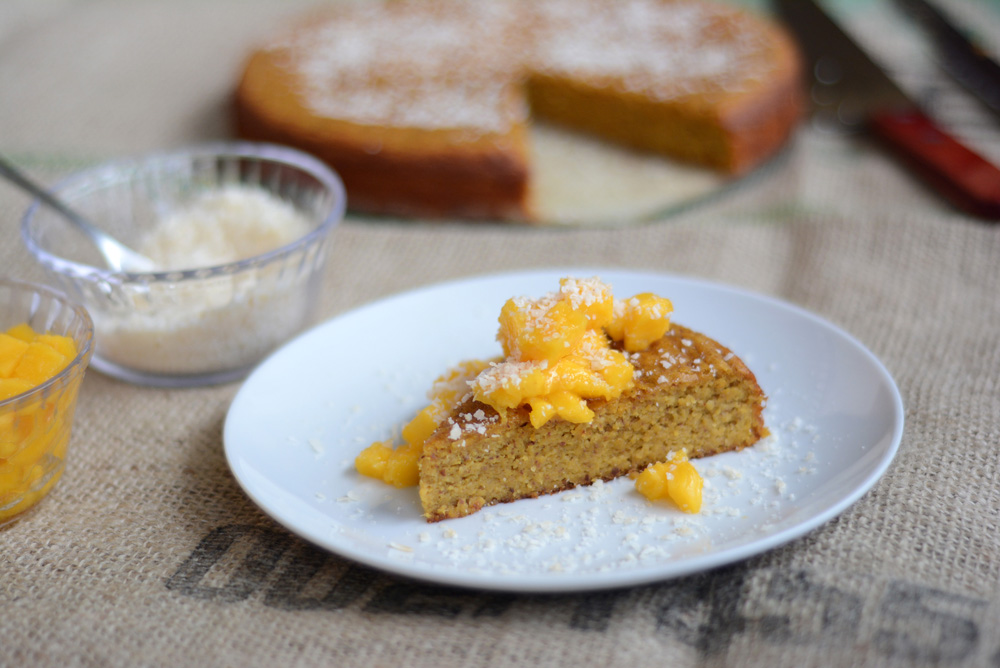 Flourless Mango Cake
With this cake you will find its sweetness light and satisfying while the texture is somewhat dense and very moist. Totally a summer cake that would be perfect served at a picnic or tea party!
Ingredients
2 cups diced fresh or frozen mango
½ cup coconut sugar or rapadura
3 eggs
1 tsp vanilla extract
¼ cup melted butter or coconut oil
2½ cups almond meal
2 tsp baking powder
Instructions
Preheat oven to 350 F.
Line the base of a 9" springform cake pan with baking paper and grease the sides, if needed.
In a food processor or blender, mix together mango, sugar, eggs, vanilla extract & butter or coconut oil. Pulse until well mixed.
Add the almond meal and baking powder and pulse again for a few seconds the batter is smooth.
Pour the batter into the prepared cake pan and smooth the top.
Bake for 40-45 minutes or until golden brown.
Remove from the oven and allow to cool in the pan for at least 10 minutes. When cooled enough, turn the pan onto a serving dish and allow to cool further before serving.
Serve topped with fresh mangoes or mango curd along with a dusting of grounded coconut flakes. Enjoy!
Notes
If you use frozen mango, please allow it to thaw until slightly soft.
I used a 9" springform pan, but you can use a smaller one. Just be prepared to bake it for a little longer if needed.
I'm always on the look out for mango recipes. Please share your favorites below!