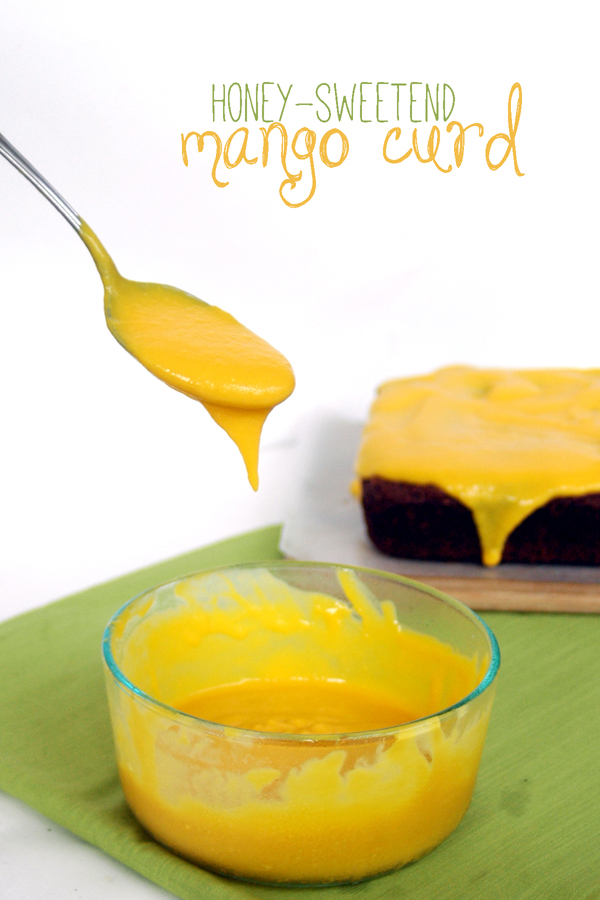 Okay, I might as well just say it… why embarrass myself playing 'clueless' or wait until someone says something?
I just realized that I missed a letter on the title in the picture banners… guess which one it is?
Anyway, it is fine… I am not going to fix it. I will just leave it and let you all have a good laugh  🙂
Funny how things like that can happen. I could've gotten all upset over it, but nah… it is not worth it.

Perfection is overrated. Seriously.

Here you are seeing my normal, human imperfection and I am proud to display it to the world.

I know, it's only one letter.

But that one letter can have the power to either cause me emotional distress or a good laugh  🙂 

I choose the latter.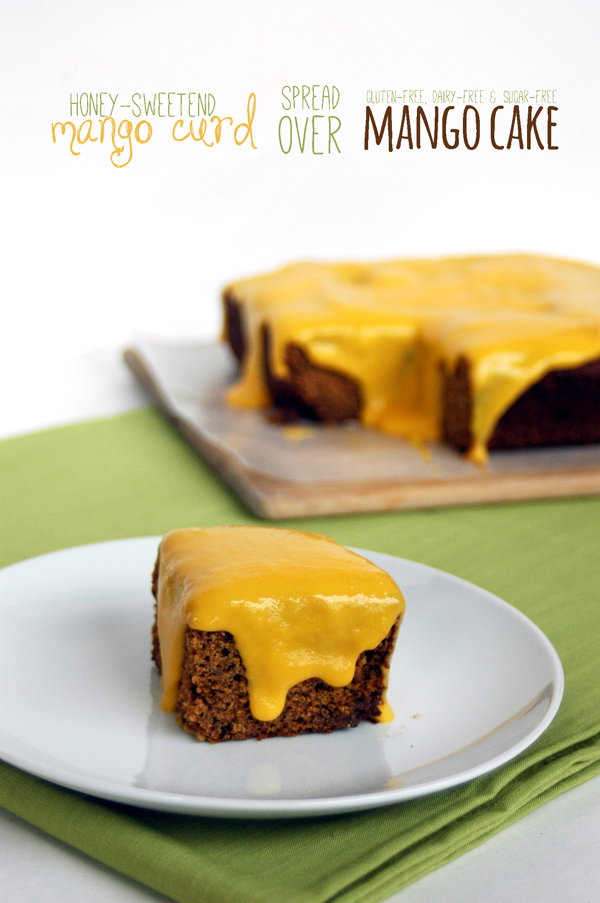 Anyway, let's talk about the curd… does it look so good?!
Back when I made the orange curd… I knew I had to try making a curd with mango.
I had my chance. 
I am truly not disappointed. I am not exaggerating. 
I am honestly in love with this curd!
Creamy, luscious and tangy… this curd is fantastic all by itself.
After making my first of many batches and it cooled down & thicken. I had one bite, then another, another, another and another… I could not stop eating it!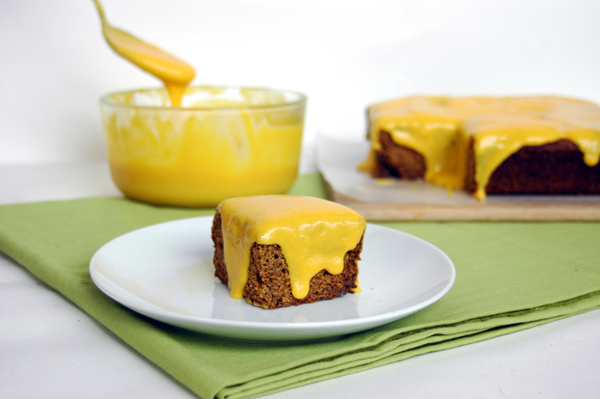 Even though I loved eating it all by its beautiful self… I decided to try it over some of that yummy cake in the picture up there.

It was so good… so so so good!

The cake is unique, at least for me, because it is made with 100% sorghum flour. This is the first time I have ever tried baking with this flour.

Most of you know I like to use mostly coconut flour for my gluten-free baking. Once I even made a gluten-free dessert with almond flour and coconut flour.

This has been a totally new and fun experience for me. Oh, and did I mentioned that the cake's second main ingredient is mango? Do I need to say more?!

If you are interested… head over to the Grain Mill Wagon and print out the recipe or Pin it for later. The Mango Cake is super easy to make and gluten, dairy & sugar free! 

Wait! Before you do that… you should make some this awesome mango curd to slather on the Mango Cake… if you decide to make it (wink).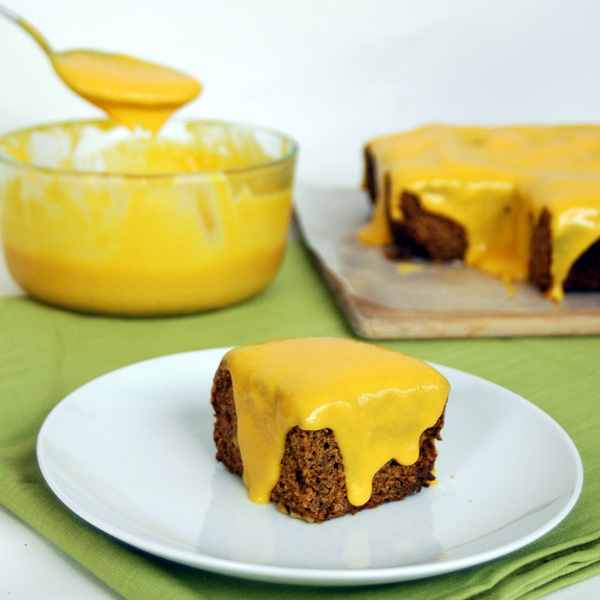 Honey-sweetened Mango Curd (w/ dairy-free option)
Ingredients
1½ cups mango puree (about 1-2 mangoes)
3 large eggs or 6 egg yolks
⅛ cup honey
4 Tbsp fresh lime juice
¼ cup of butter or coconut oil
Instructions
In a medium saucepan, whisk together mango puree, eggs, honey & lime juice until smooth.
Add in slices/chunks of butter (or coconut oil). Cook over medium heat and whisk until smooth.
Continue to cook & whisk until the mixture thickens and you start to see bubbles popping on the surface.
Remove from heat and pour into a fine sieve set over a bowl. Gently stir the curd through the sieve.
Cover the bowl and store in the fridge for several hours to thicken. Should keep for about one week in the fridge.
Enjoy it by itself or slather it on Mango Cake or make curd bars!