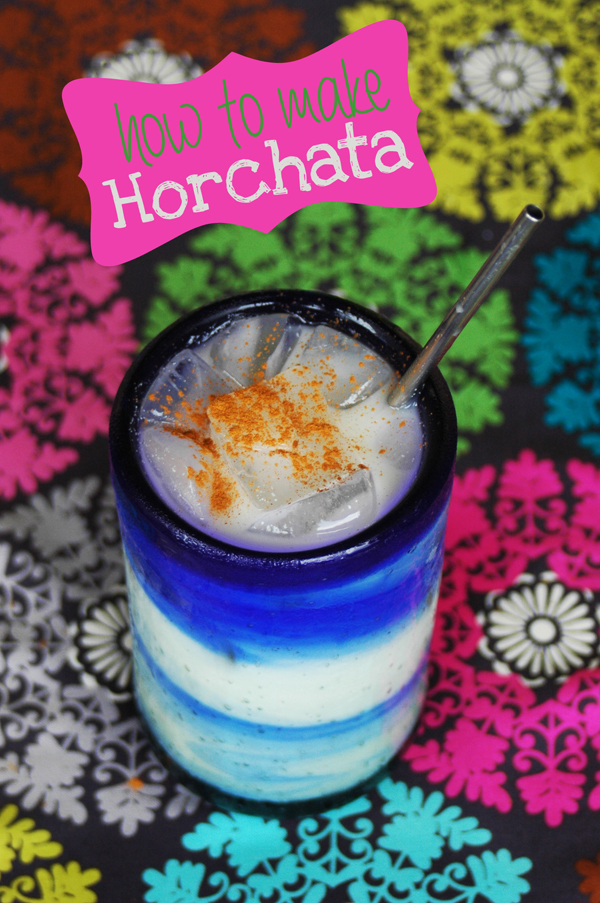 I thought some of you might enjoy a visual step-by-step of how to make horchata. I won't be sharing the exact measurements, but you can get the recipe over there.
It's SO easy and a great summer drink!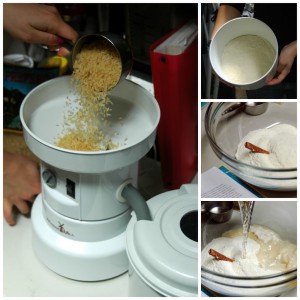 First, you need to grind up your rice. If you don't have a grain mill, a coffee grinder or blender will work just fine.
You can use brown rice or white rice. I prefer either white basmati or regular brown rice. Obviously, the flavor will be different using one or the other.
Next pour your rice flour into a bowl, throw in a cinnamon stick or two and cover with warm water.
Let it sit for up to 6 hours or overnight. You can leave it out or put it in your fridge.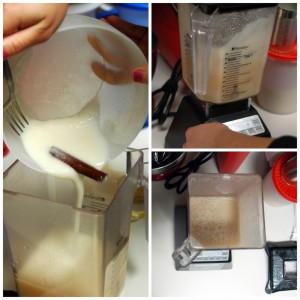 Next, pour the rice mixture in a blender and blend on high for several minutes. You want it to be smooth, not gritty.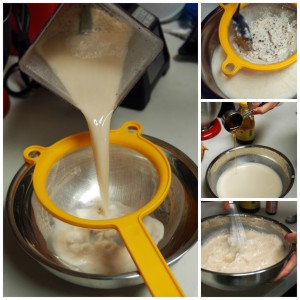 Then pour the mixture into a strainer. It is best to use a fine sieve, but you can also use a cheesecloth. I have done both, but find the cheesecloth a little more difficult to use.
Using a spoon or your hands, firmly press the rice & cinnamon solids to get out as much of the liquid as possible, but don't press too much if you are using a fine sieve without a cheesecloth… some rice will pass through.
Add in honey and stevia… whisk vigorously until honey completely dissolves. No need to warm it up or warm up the milk!
Stir in your choice of milk. We use raw goat's milk and love it, but we have used coconut milk with great results!
Pour into a pitcher and let it chill in the fridge for a few hours.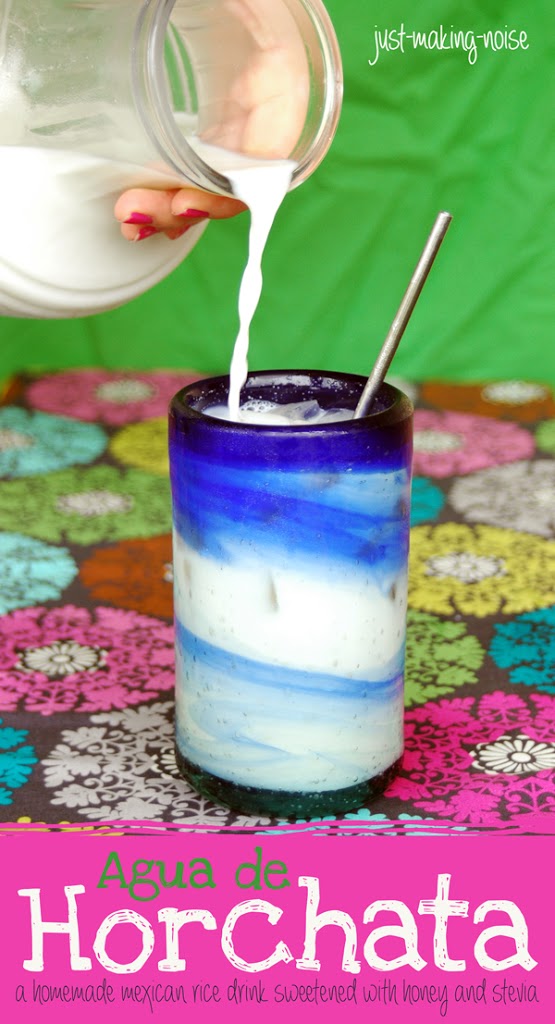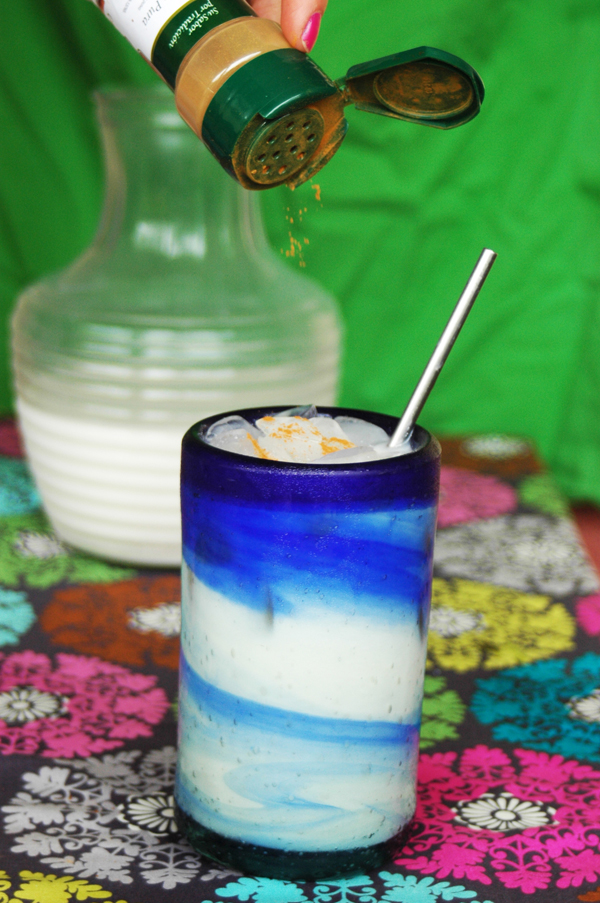 Sprinkle ground cinnamon on top.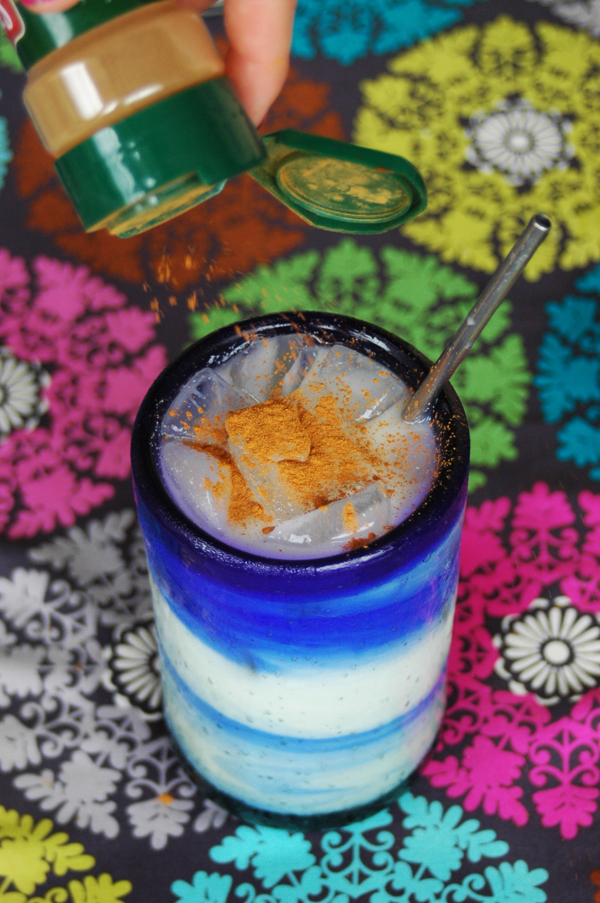 Sprinkle MORE cinnamon on top!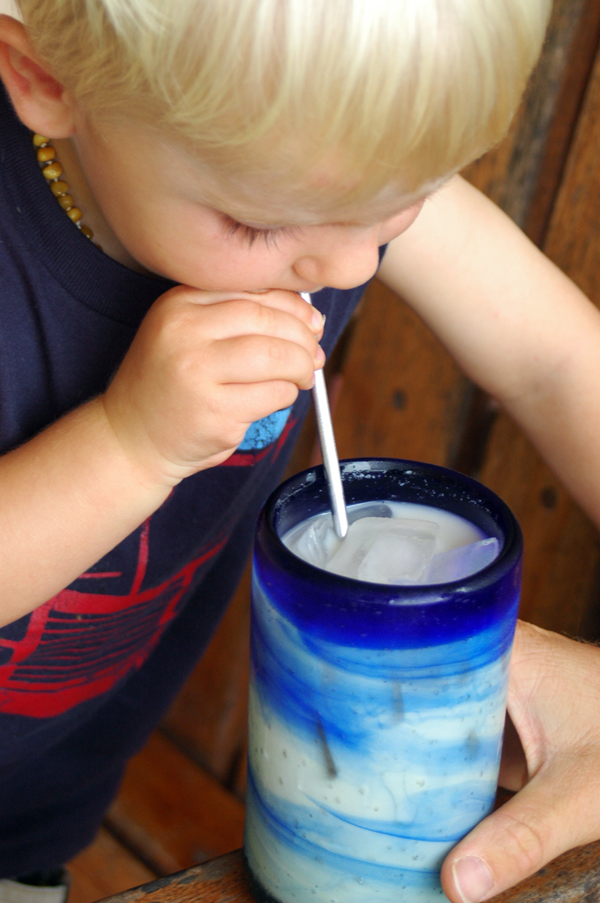 Slurp it down and enjoy the cool, delicious taste. (Oops, forgot to put cinnamon on that one!)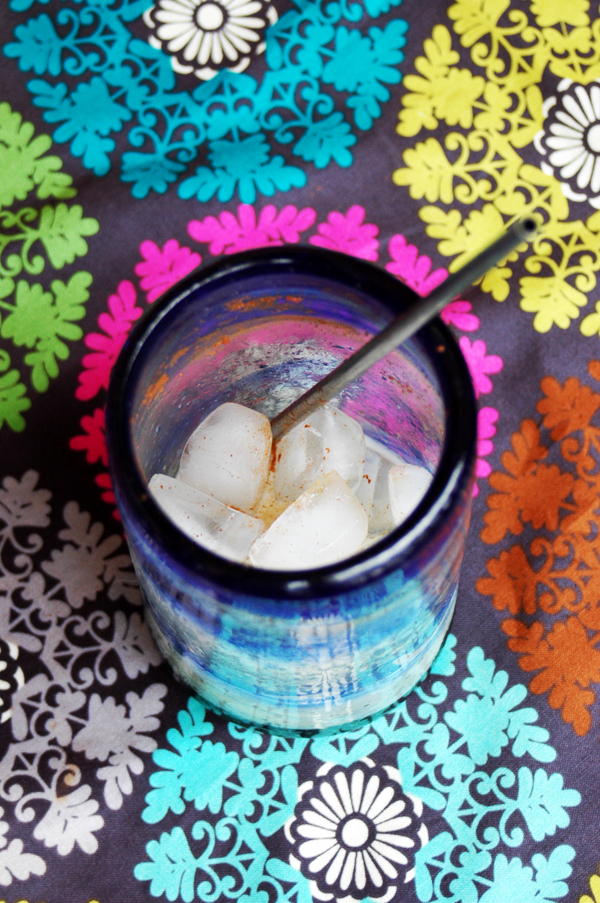 Buen Provecho!! Get the Agua de Horchata recipe and make some today!

Pretty easy, right? Have you made Horchata? What about using different flavors?
This post may contain affiliate links. If you purchase a product through an affiliate link, your cost will be the same but I will receive a small commission. The commissions I receive goes to support my family, our ministry and helps keep my blog going. Thank you for your willingness to use the links to support us & help me keep Just Making Noise going!