It has been over a month of beautiful craziness since we moved into our new home. We often feel like we are way over our heads trying to get various projects finished, but we are thrilled to finally be in our home.
The first home that we can call "ours".
Our home!
After almost 12 years of living in rentals and not really able to fully unleash my creativity on any house because of regulations… you can say that I am so ready to bring our home to life filled with colors and memories!
After almost 12 years of moving from one country to another and one area to another… you can say that I am so ready to put in some roots in our new home!
Don't get me wrong, I enjoy traveling. I love exploring new locations, trying out the food and simply make memories with my family. But after a while, the thrill is over and it's time to head home. I'm sure you can relate!
Now, not only have we moved to our new property and home, but I'm sure you totally noticed that Just Making Noise has a new face and is now on its own domain! Woohoo!
I've been slowly, very slowly, moving over to WordPress and setting up here. Took almost a year, to be honest! I totally couldn't have done it without the help of a reader's husband who voluteered to help me move over and set up. A big shout out to Jason for all your help with the HTML stuff while I focused on beautifying the blog 🙂
With the two big moves done with… I am ready to get back into blogging again. I haven't posted since August 2014 and for several very good reasons… the biggest one being that "life happens".
I want to thank you for patiently waiting for me to come back. Some of you even wrote me emails, checking in on me, praying for me and sharing how much you missed my blog. From the bottom of my heart… thank you!
There is so much that has happened in the past 9 months. I don't know if I will ever share them all. I hope to, but for now we are moving forward as life never stops or rewinds and we are to keep pressing forward to finish well the race set before us in this life.
I plan to share pictures of the house and the fun stuff we are doing with it. I've already shared with you some of the progress and how adobe bricks are made. As of now, I am working on staining my concrete floors in different colors. Today was the first day and we started in my girls' room. It was fun to experiment, but once it is down… it's done! So, I had to be brave and just go for it. I am happy to say that the girls love what I did on their floor. One down… 6 more rooms/areas to go!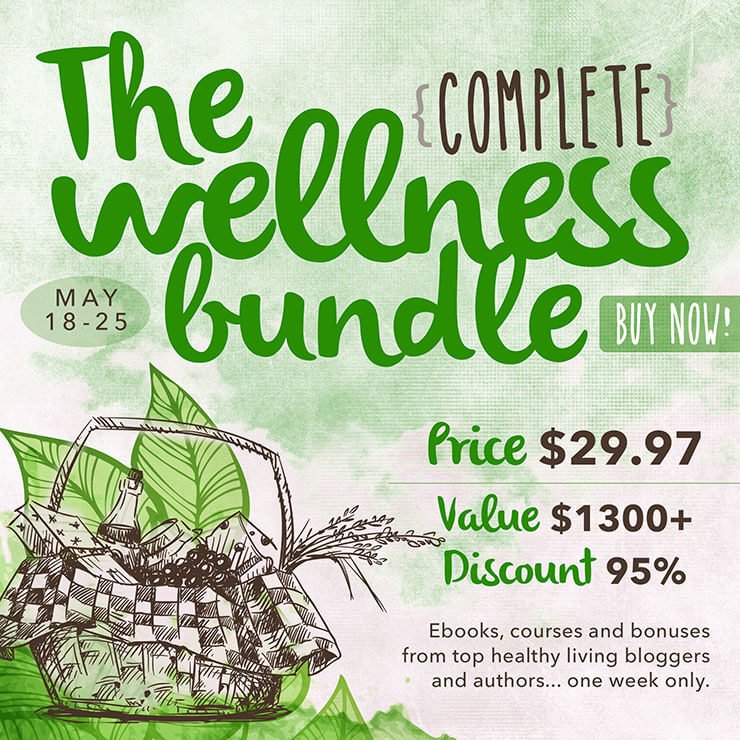 Lastly, I want to give you all heads up on a bundle sale coming next week and Just Making Ice Cream (2nd Edition) will be included along with 40 other ebooks, ecourses and exclusive meal plans! There is a wide variety of topics ranging from health and wellness to nutrition to family life to homemade household and personal care products to natural remedies for common ailments to cookbooks covering breakfast, snacks, dinners, freezer and crockpot meals, desserts (ICE CREAM!) and more. If you bought the bundle just to get 3 or 4 or 6 ebooks out of it… you are still getting a great deal from that along with all the free bonuses that this bundle will be offering!
The Complete Wellness Bundle Sale starts on Monday, May 18th. Please come by then and see the full list of ebooks, ecourses, menu plans and free bonuses!
Meanwhile, enjoy the rest of your week and please check back for more posts to come!