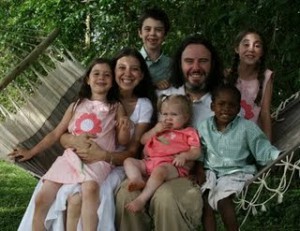 One of the few things I enjoy about blogging is being able to spread news and prayer needs…
Please pray for my sweet friends Adam & Michelle Palmer and their 4 kids (Emma, Noah, Dorothy & Charlotte).
All I know is they've suffered a great tragedy and loss in their family… a loss of a son. They will be making plans to return to the USA and Sterling (their African son) will not be with them. He can not be in their family for whatever reason and the Palmers will share when they are ready.
Please pray & respect their privacy… now is the time to lift them up, not burden them with our questions. I have so many questions, but the best they need right now is our love, support and prayers.
Thank you and enjoy a wonderful day of worshipping our Lord,