Wow… We had a great time in Honduras. It felt like home… it has been so long (too long) since we've felt that way. My husband is creating a post and will be sharing photos. Please keep us in your prayers as we prepare to sell a lot of our things here, pack up, drive across several borders and settle into our (hopefully) new home. We will keep you all updated with details… please pray for open doors through everything. Thank you!
Now here's my December Photo Project update… They were all taken in Honduras, but there will be more over at our RO4Y site. Enjoy!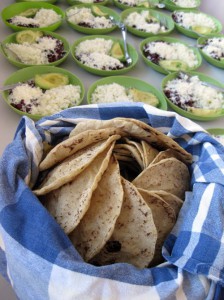 FRESH tortilla everyday… 3 times a day. I am so spoiled now! They were traditionally soaked in lime solution, freshly hand-ground & handmade… delicious. Eaten with the typical beans, rice and cheese meal.
LOVE watching pottery being made… would love to learn someday
This tree was almost as old as the small town!