I am over at Spain in Iowa today, sharing my tongue recipe that I developed and perfected.
Really.
My family and I enjoy eating tongue in several different ways. Below I am sharing our top 4.
Have you had tongue? I know it sounds & looks kinda gross, but trust me… it is melt-in-your-mouth good when prepared properly. It tastes just like a beef roast, but with a soft & moist texture.
Did you know that tongue is considered a delicacy and widely used in Latin American, Middle Eastern and European countries? Americans are totally missing out!
Well, I'm not and I love that tongue is so easily available for us.
Man, I'm glad I tried it!
If you aren't sure how to go about with preparing beef tongue, check out my simple 5 step tutorial and remember not to tell your family or guests exactly what you are serving (just say its beef) until everyone has cleaned up their plates and given you their compliments ;o)
I am finding so many ways to enjoy this very versatile and frugal beef cut. I hope you will give this lowly, yet delicious organ a try at least once… I think you will be very pleased with the results!
Yummy Tongue Recipes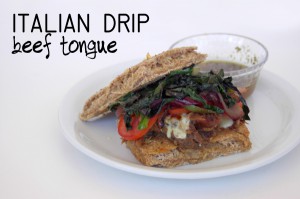 Flavorful. Moist. Hearty. Scrumptious. Slow cooked to melt-in-your-mouth perfection and topped on Focaccia. Grap the italian tongue recipe over at Spain in Iowa and try it!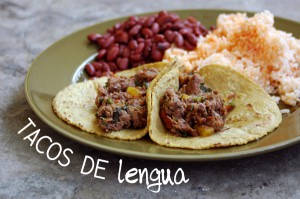 Simple and yummy. Serve these beef tongue tacos alongside beans and rice for a complete Mexican meal. You can totally cook the tongue ahead of time and whip up these tacos when you are needing some quick, yet nourishing!
1/2 cup cilantro, chopped
2-4 garlic cloves, finely chopped
Pour olive oil, lard or tallow in a medium to large pan and heat over medium until oil is hot.
Add in veggies and l
ightly sauteed until tender and slightly browned.
Add in shredded tongue and mix everything together. Let it sit for a minute or two and stir again.
Add spices, sea salt and pepper to taste.
Remove from heat and squeeze fresh lime juice on top. Stir and serve right away with corn tortillas.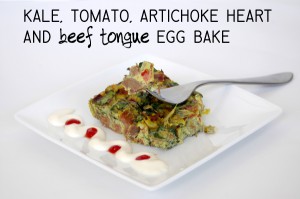 This egg bake is filling & delicious. Great to serve at a brunch. If you don't have kale, you can use any kind of greens in its place.
Kale, Tomato, Artichoke Heart & Beef Tongue Egg Bake
4 large leaves of kale, finely chopped
1 can artichoke hearts, drained & chopped
2 medium tomatoes, chopped
1 medium red onion, finely chopped
4-6 garlic cloves, minced
½ cup grated parmesan cheese
2 Tbsp fresh thyme (or 1 Tbsp dried)
¼ cup extra virgin olive oil
several grindings of fresh black pepper
Preheat oven to 350 and generously oil a 9 x 13 baking pan.
In a large bowl, mix everything together until combined. Pour mixture into the prepared pan.
Bake for 20-30 minutes or until the eggs are set and the edges begin to turn golden brown.
Enjoy with hot sauce and fresh sour cream, if desired.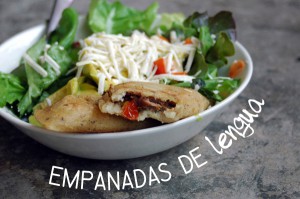 Another yummy Latin American meal. Great to make ahead and freeze! You can pop them in the toaster oven when you need something quick. Great with salads ;o)

Follow the the taco recipe above, but add 1/2 cup raisins and remove cilantro (if desired).

Make a dough using Masa Harina and form into small circles (much like making homemade corn tortillas).

On one side, add the beef tongue mixture and fold the dough over to shape like a half moon. Press and seal the edges.

You can cook them up in one of two ways… 1) fry them up in olive oil, lard or beef tallow until golden brown 2) lay them out on a baking sheet, brush your choice of oil on top and bake until golden brown.

You can freeze the empanadas before or after cooking them.

Do you have a good tongue recipe? Please share below!