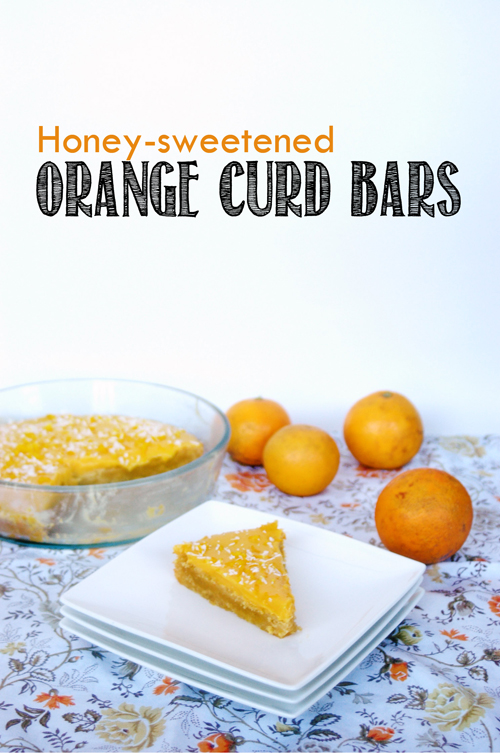 We are finishing up a great week with a mission team from one of our supporting churches. I am always exhausted when the teams leave, but feel spiritual full from being able to fellowship with other believers & friends!
The last few weeks have been emotionally draining for me. A lot has been happening and God is opening new doors and closing old doors, but…
it's all good.
Basically, we are heading for a new adventure soon. I'm sure you will know soon enough (or you can go to our ministry blog and subscribe to stay updated) Please keep us in your prayers, thanks!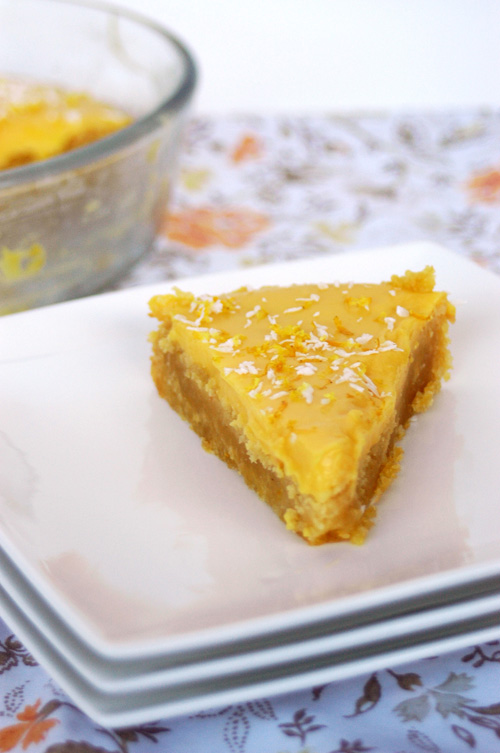 I really don't need to say much about these bars. I think the pictures speak for themselves. A thousand words, right?
These guys are so good and totally guilt-free. 
We even enjoyed it for breakfast one morning!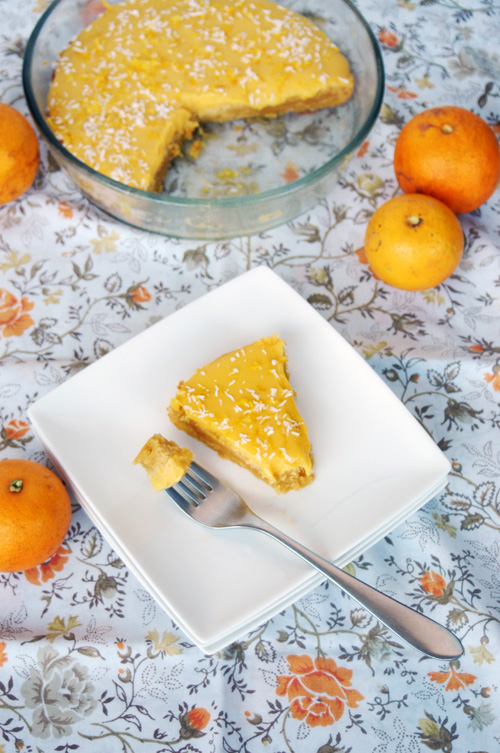 I didn't think of this until after I took the pictures, but I think some homemade chocolate syrup would be the "cherry on top" for these delicious curd bars!!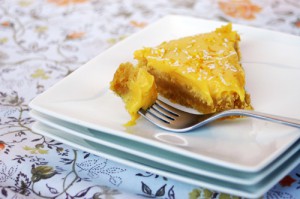 Honey-sweetened Orange Curd Bars
(Gluten-free & Dairy-free)
1/2 cup butter (or coconut oil for a diary-free option)
Make the orange curd (if you haven't) and let it cool in the fridge.
Preheat oven to 375 F. Grease an 8 x 8 square or circle pan. Set aside.
Mix together dry ingredients in a large bowl.
Mix together wet ingredients and pour over the dry ingredients. Mix until well combined.
Evenly spread the batter into the greased pan. Place in the middle of the oven and let it bake 15-20 minutes or until the top and edges are lightly brown. It may puff up a little, but no worries.
When done, test the middle with a toothpick or knife. It should come out clean. Set it aside and allow it to cool completely.
When cooled, spread the orange curd evenly on top and let it firm up in the fridge, if needed. We think it tastes better cold than room-temperature!