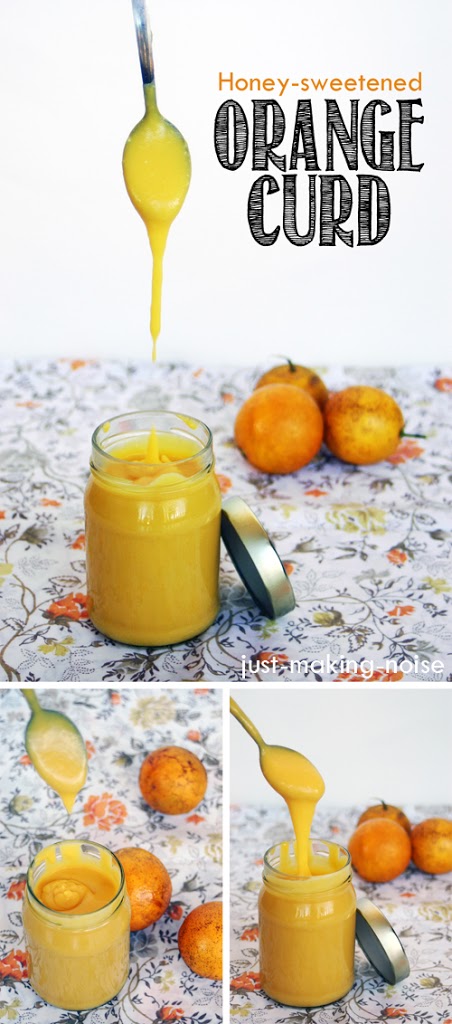 I love curd, even though the name doesn't sound appealing… the delicious creamy texture will have you eating it by the spoonfuls straight out of the jar!

Making curd is a great way to use up lots of eggs and enjoy a protein-rich dessert. It is so simple to make and only requires a handful of ingredients… eggs, honey, zest, butter (or coconut oil) and orange juice.

You can even try different fruit juices… I hope to try mango and passionfruit soon. I'm sure they will be so good!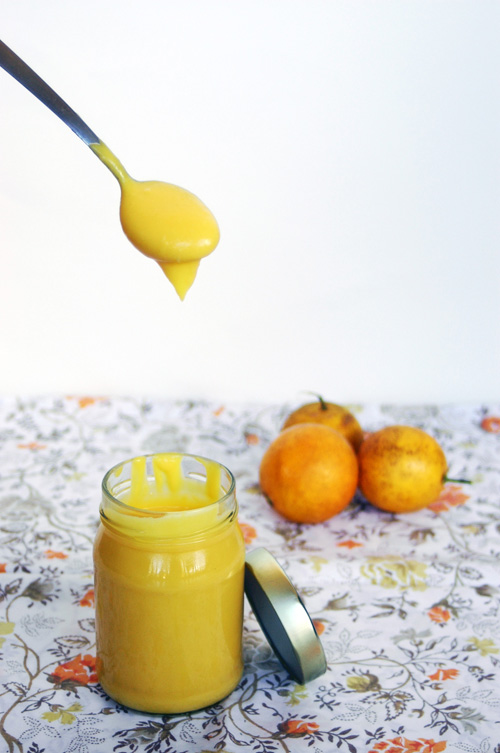 I love that I don't have to spend a lot of money & time to create this nourishing treat and you can use it to dress up just about anything… layer cakes, cookies, tarts and more.
My two favorite ways to enjoy this yummy curd is over ice cream (of course!) and spread over a crust to make bars.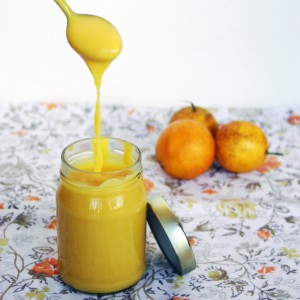 Honey-sweetened Orange Curd (with dairy-free option)
3 large eggs or 6 egg yolks
6 Tbsp butter (or coconut oil for a dairy-free option)
In a medium saucepan, whisk together eggs, honey & zest until smooth.
Add in butter (or coconut oil) and orange juice. Cook over medium heat and whisk until smooth.
Continue to cook & whisk until the mixture thickens and you start to see bubbles popping on the surface.
Remove from heat and pour into a fine sieve set over a bowl. Gently stir the curd through the sieve.
Cover the bowl and store in the fridge for several hours to thicken.

Should keep for about one week in the fridge.
Make the Orange Curd Bars or top it over some homemade ice cream!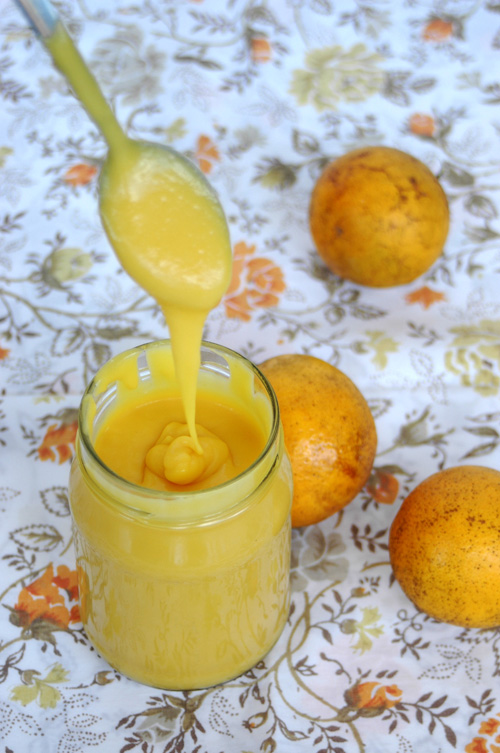 Have you made curd before? What flavors?
Linked up at Simple Lives Thursday