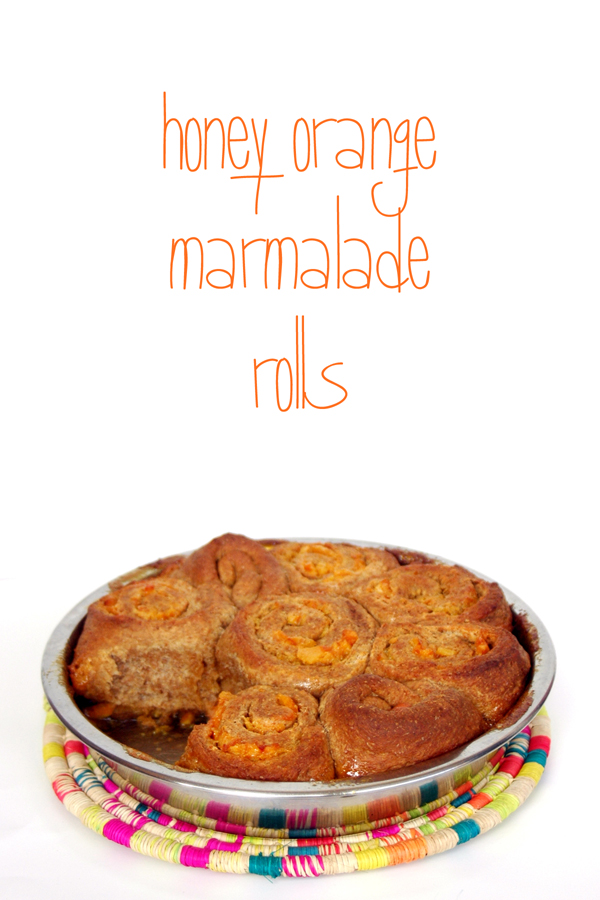 With wonderful bursts of citrusy tartness and creamy sweetness… I have to say these were t
he BEST rolls I have ever made and
I'm totally serious.
I'm not the kind of person who goes around saying "these are the best ever" to anything that tastes good.
No, I save that for the best and these rolls are the best… actually, they are way beyond the best.
They are… delectable.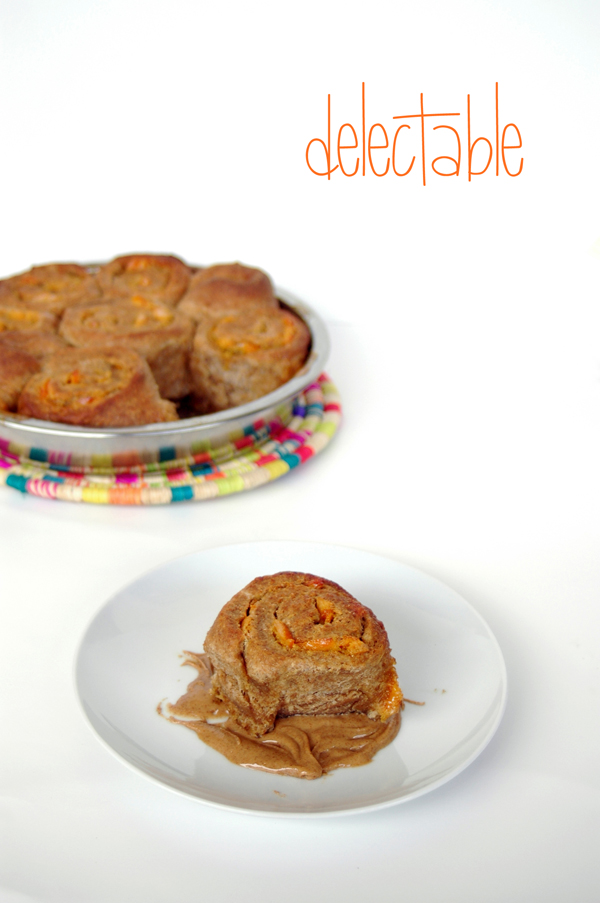 Slathered with my homemade Chai-Spiced Honey Orange Marmalade (will share the recipe with you soon!), these rolls pair up fantastically with honey & almond butter.

There is just something amazing about the combination of tangy orange marmalade, raw honey & creamy almond butter with anything sourdough.

I discovered this finger-licking combo several months back and simply adore slathering them on sourdough pancakes, english muffins, waffles, butter biscuits and now… rolls!

Oh sweet, delicious rolls!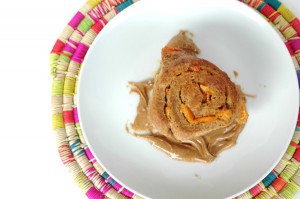 Yep, I'm convince it is way better than the strawberry cinnamon rolls I made after I first started using sourdough.
Tart, sweet, citrusy…
Sweet goodness! I am going to end up repeating myself trying to explain why it's so dang good… guess you will have to go make these rolls yourself to find out just how good they are.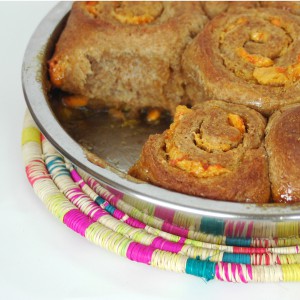 Honey Orange Marmalade Sourdough Rolls

Dough
1/2 cup sourdough starter
1 cup milk, cultured dairy, coconut milk or water
1/4 cup rapadura or coconut sugar
1/4 cup melted butter or coconut oil (not hot)
1 teaspoon vanilla or orange extract
2 – 3 cups whole wheat flour
1 tsp sea salt
1 tsp baking soda
1 tsp baking powder


Honey Glaze
1/3 cup butter or coconut oil

In a medium bowl or KitchenAid mixture (using dough hook), mix together sourdough starter and milk. Add in rapadura, butter and extract. Stir well. Start with adding 2 cups of whole wheat flour and stir/knead to combine. Take the dough out of the bowl if you are kneading it by hand.

While watching and feeling your dough, add in more flour until you have a dough that is smooth and firm, but not dry. Put the dough back in the bowl, cover and set it aside to sour for 8 hours or more (less if you have a very warm kitchen).

Preheat your oven to 375 F and put the oven rack in the middle slot of your oven.

Add butter to a 9 inch square or circle baking pan. Put it in the oven while it is preheating to melt the butter/oil. Once melted, take out and add in the honey. Set aside.

While your oven is preheating, pull your soured dough out of the bowl and flatten it with your hands. Sprinkle on 1 tsp each of sea salt, baking soda and baking powder. Turn the dough into itself a few times and knead it for about 3 to 5 minutes. Focus on incorporating the 3 dry ingredients.

Once it feels all combined, roll your dough into a rectangle about 1/4 inch thick. You can make it thicker, but then it will be really 'bready'. Take care not to let it roll out too thin that it breaks apart as you roll it up.


Orange Marmalade Filling
Butter or coconut oil, softened
Orange Marmalade
Honey
This is where I simply eye-balled it. You really can't have too much filling in your rolls. At least that's my opinion :o)

If you really need measurements, start with 1/2 stick of butter, a cup of marmalade and 1/4 cup honey. If you think you want more… go ahead! Just remember you've got sweetener in the dough, spread on the dough and underneath the dough as it bakes.

Spread the butter/oil onto the dough. Drop spoonfuls of marmalade and spread it out evenly. Drizzle the honey all over.

Now, carefully roll up the dough up tightly. Take a serrated knife and cut (using a careful sawing motion) the roll in half. Then into fourths and then cut each fourth into thirds. You should have about 12 evenly sized rolls. More or less.

Once cut, carefully move your rolls into the prepared baking pan. Have your rolls touching, but not crammed together. The slight touch causes them to rise up nicely. If you have extra rolls that won't fit in, simply put them in a prepared muffin pan or smaller baking pan.

Put the rolls in the oven and bake for 30 to 40 minutes. Check on them at 25 minutes to make sure they aren't already done.

When done, flip them onto a plate and serve immediately. They are delicious with creamy almond butter and more honey drizzled on top. Enjoy!!

Am I crazy or do you like this combination too?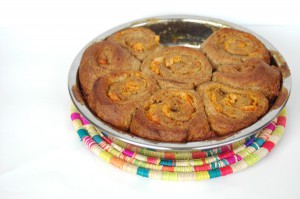 Linked up at Simple Lives Thursday