UPDATE:

The discount code is now working and I've moved the expiration date to the 30th of April! Sorry about the hold up and hope many of you will enjoy the ebook. Thank you for supporting Rancho Oasis for Youth with your purchase of Just Making Ice Cream!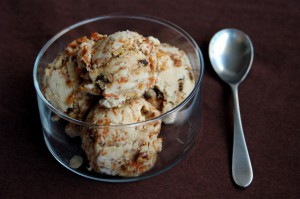 With the heat wave blazing through the midwest… I thought I share with you an unusual ice cream treat that you can either love or hate.


Crunchy candied walnuts, rich candied carrots and a buttery tart ice cream base… it tastes pretty close to a Carrot Cake if you ask me, but with a different texture.


Next time around, I would use less grated carrots… but some might like it with the amount called for in my ebook.


Want the recipe? Well, you will need to buy the ebook and I promise you… you won't regret it! This is a book for every ice cream lover :o)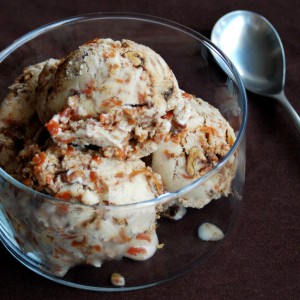 HEAT WAVE SPECIAL!


Buy the Just Making Ice Cream eBook for just $6.00 and that's 50% off the original suggested donation! Don't miss out on this special sale… it will be over on April 28th. Spread the word and let your friends know about the Heat Wave Special here!


Love ice cream?

Wish you could make ice cream at home, but don't have an ice cream maker? Can't decide what ice cream maker to buy? Have food allergies? Trying to watch your sugar-intake? Want to make something more than just vanilla, chocolate or strawberry? This is the book for you!
113 pages and over 70 recipes to choose through all 4 seasons of the year… who says ice cream is only for the summer?! The book starts off with 25 pages about everything you need to know to make delicious, nourishing frozen desserts…
10 reasons why you should make your own ice cream
Ice cream 101: ingredients, tips and equipment
How to choose an ice cream maker
5 ways to make ice cream without a maker
Know your frozen desserts
and MORE!
You will also enjoy over 30 ice cream & gelato recipes, 9 cultured milk recipes, 10 sherbet recipes and 10 sorbet recipes!
Your purchase of this book will go 100% to support our ministry at RO4Y! Thank you!
The special heat wave sale is good through April 28th 30th and the discount code is:
HEATWAVEJMN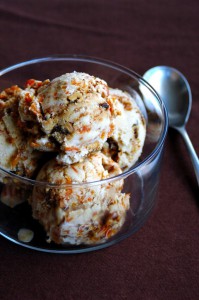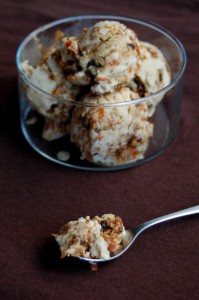 Thank you for supporting our ministry through your purchase of Just Making Ice Cream eBook!