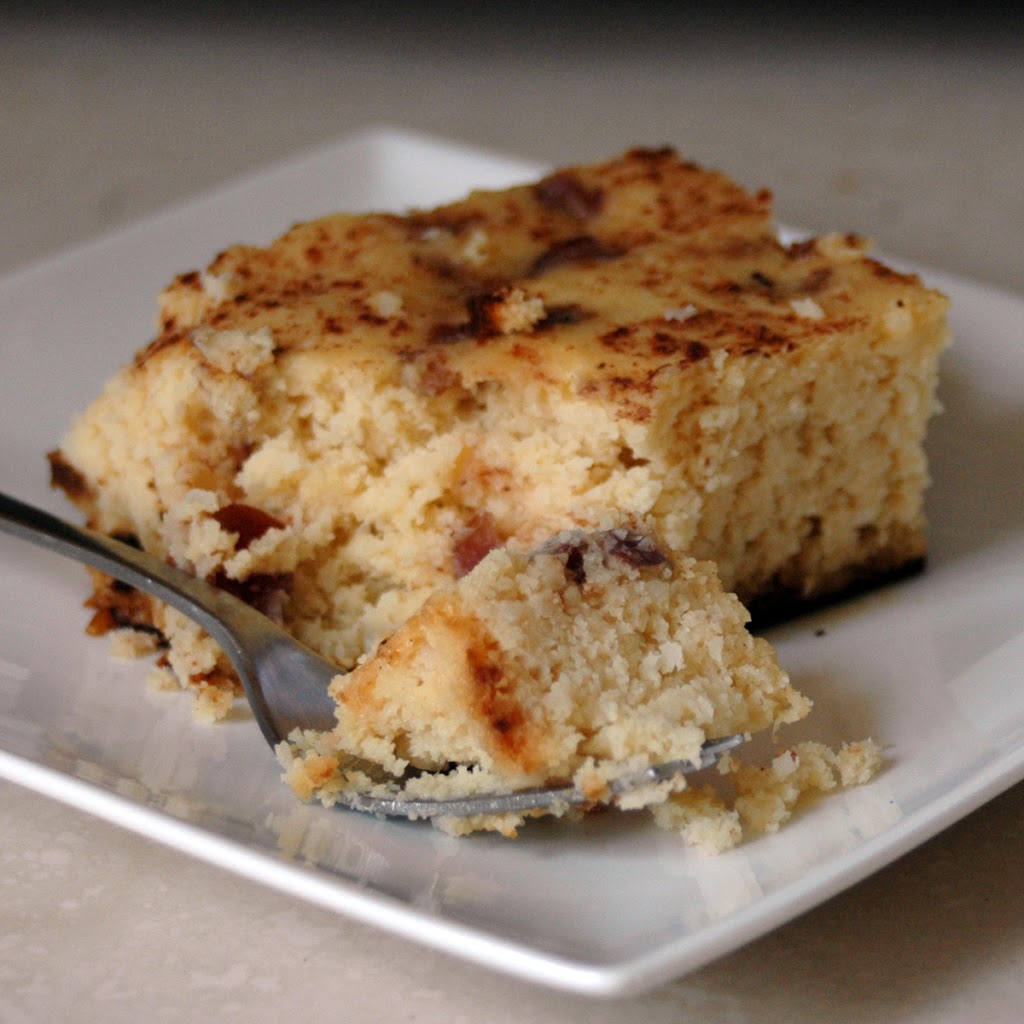 This dessert is for those of you who are serious coconut lovers 🙂
It is fantastically soft, delicately sweet and simply easy to make!
My mom found this recipe somewhere in the states and I made some alternative changes to make it a grain-free, guilt-free & wholesome treat (you can make this diary-free as well!) and it came out a huge success the first try!
I put in some organic dried cranberries that my in-laws bought for us. I would've added almonds or macadamias if I had them! My hubby requested dark chocolate chips for next time 🙂
This cake a totally versatile! Can be made for a simple protein-rich breakfast topped with fresh fruit or a simple dessert topped with fresh strawberries and melted chocolate drizzled over it. YUM!

Grain-free Coconut Custard Cake
For the serious coconut lovers!
Ingredients
8 eggs
4 cups milk*
1 cup coconut flour*
1 cup raw sugar*
½ cup melted butter or coconut oil
2 tsp. baking powder
3 cups coconut flakes
½ cup chopped nuts and/or fruit (optional)
cinnamon and nutmeg
Instructions
Pre-heat oven to 350 F. and grease a 9x13 pan.
With a hand-held blender mix eggs, milk, coconut flour, raw sugar, butter/coconut oil, baking powder till smooth.
Stir in coconut flakes and chopped nuts and/or raisins (if desired).
Pour into a 9x13 pan and sprinkle cinnamon and nutmeg over the top.
Put in oven for 1 hour or till top and bottom is light golden brown.
Notes
Milk - you can use coconut milk, dairy milk or other.
Flour - If you don't have coconut flour, you can use unbleached flour or soft grain flour.
Sweetener - If you prefer, you can use coconut sugar or honey (make sure to cut out ½ cup milk).