You all know I love photography and Naomi loves her tire-swing that both grandpas made several weeks ago.  Well, Jon and I were outside with the girls… enjoying the cool evening air and watching a lightening storm showing all its glory over some distance mountains.
Naomi marched over to her tire-swing, got on and commanded us, "I want to swing, push me!".  Of course we are consistent to remind her to say "Please", but you know how 2 year olds can be [smile] oh so demanding.
So, I suddenly had this great photo idea.  I ran into the house and got my camera, tripod and flashlight.  Came back outside and gave Naomi the flashlight, then got my camera up on the tripod.  I asked Jon swing her in a circle and here's what I was able to capture on that gorgeous night…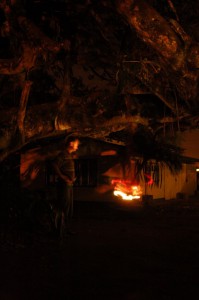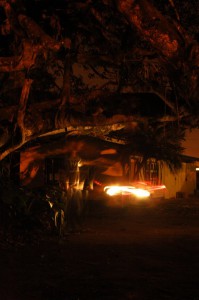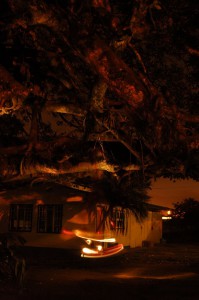 Don't you just love how the light streaked on the tree, ground and building? The different lights gave the tree a wonderful towering, spooky look. I also love how Jon looks like a ghost… he slowly disappeared with each picture.
Hope you enjoyed the pictures!