These orange chips look like the sun… with beautiful details of fire going out from the center.

Whenever you open up the jar, a sweet & bright smell frolics through your senses… giving you a burst of energy and happiness.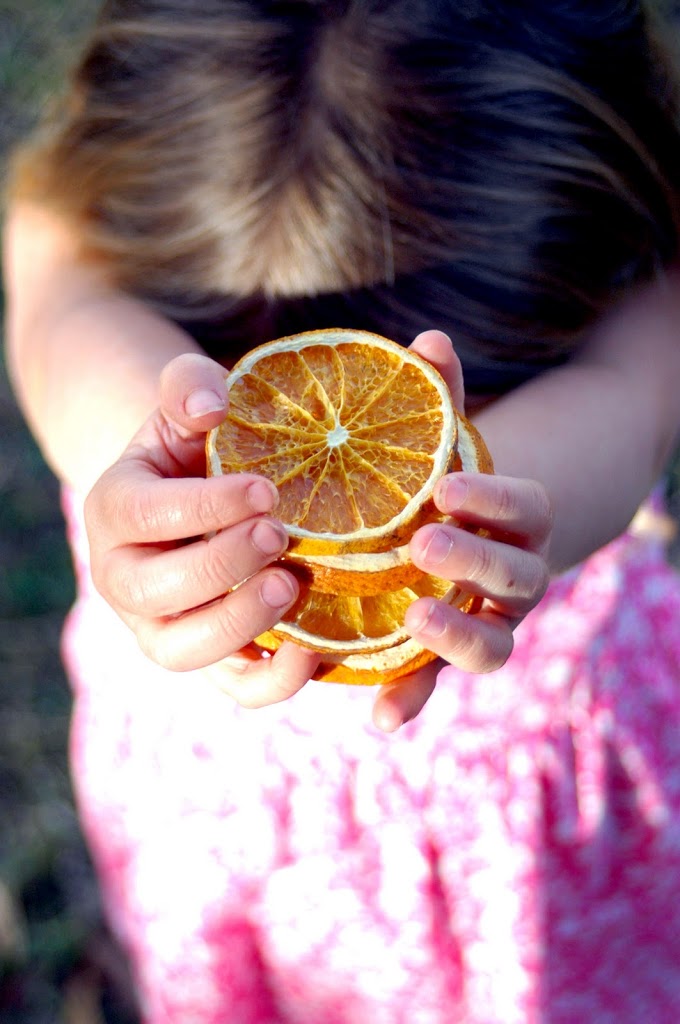 We are nearing the end of our orange season here. This year I've started to appreciate my citrus trees more, especially the oranges… last year I hardly did anything with them because I didn't know what to do with it all! It was easy to grow tired of eating them and the juice was simply too sour to enjoy a glassful.

With some planning… I made candied orange spice peels and save the juice to make creamy popsicles & smoothies. I've used more orange zest in my baked goods then I ever have in my life!

With more oranges coming off the trees, I googled around and found this great site sharing all the different ways you can use the peels. One suggestion was to simply dehydrate the peels for later use, but I decided to use the whole orange instead…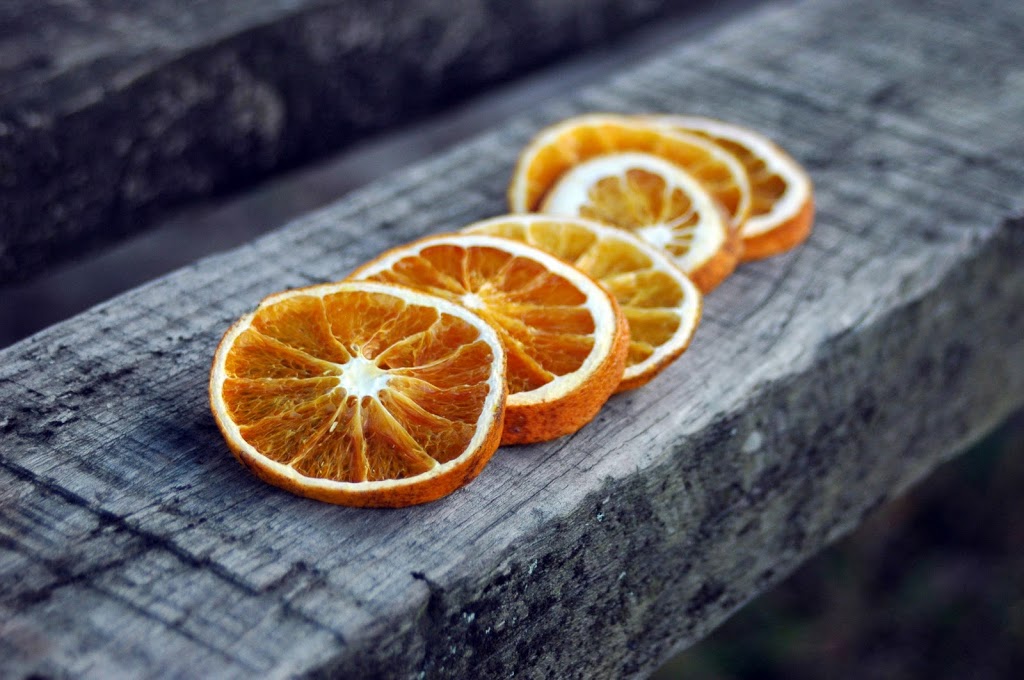 Because I remember seeing a post somewhere with some chai tea and a whole dried orange slice added in for some fun flavor… I saved and filed that in the back of my mind.

So glad I did!

Now I have almost 3 gallons of dried orange chips. I've already enjoyed several slices in my Rooibos tea and the girls love nibbling on them… they are actually a yummy snack! 

Thinking these sunshines would be great to break up and mix into some trail mix or oatmeal. Hmm!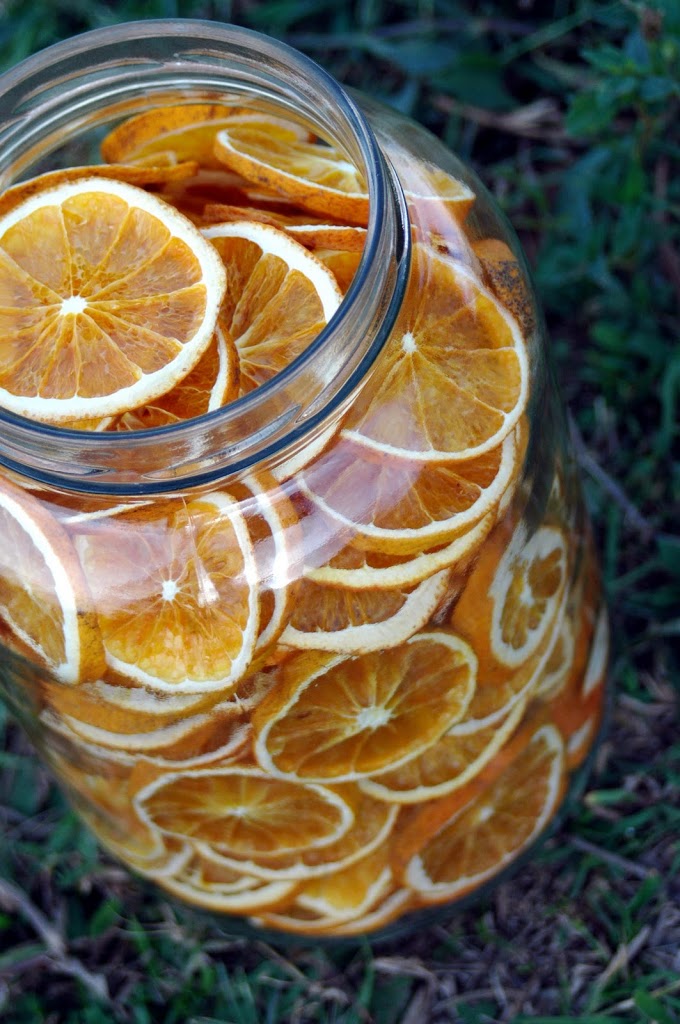 You can use any kind of citrus fruit you have… I had some lemons (didn't get very much this year, sad!) and made a quart of dried lemon chips. Haven't tried using them yet. I am dehydrated some grapefruit right now and have plans to use them for a homemade cleaner.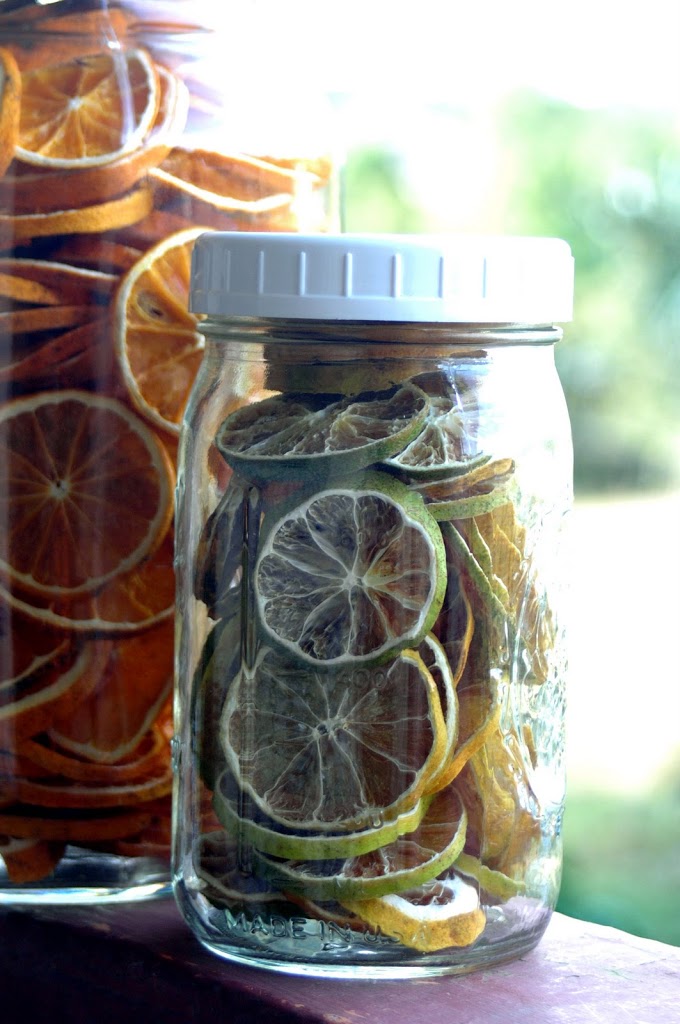 It is super easy…
Simply wash 'em, slice 'em (about a quarter-inch thick), seed 'em and laid 'em on sheets.

Slide them in or sack them on your dehydrator of choice and turn on to 115 – 135 degrees (I prefer the lower temps to preserve the natural oils). Dry them for 5 – 12 hours… they need to be brittle. Store them in airtight jars and out of light.

What to Do With Them?
Add some slices in a container of water or tea and leave in the fridge. The oranges will leave a nice flavor in the water. So refreshing!
Add a slice to your favorite tea. The longer you leave it, the stronger the flavor and it will not turn bitter.
Chop it up and create your own tea mixes. I already have some ideas!
Chop it up and use it to flavor dishes or simply garnish your salad. I'm thinking…
Throw some in your blender or coffee grinder and make some powder. 
Use for decorating and get some color into your home! Check out what I posted on my board at Pinterest.
Want some?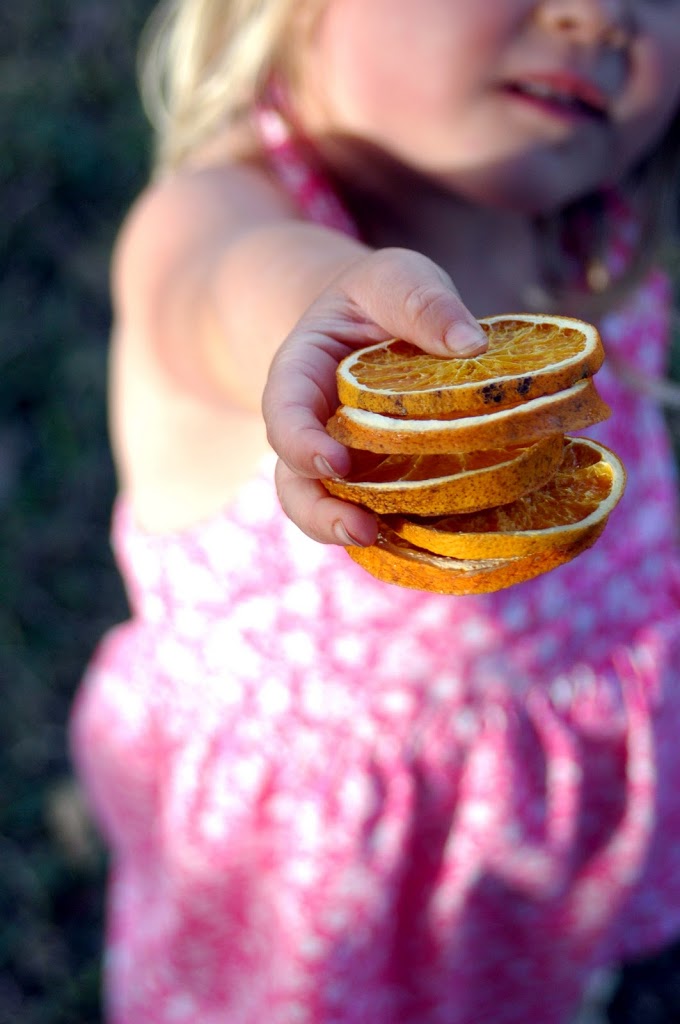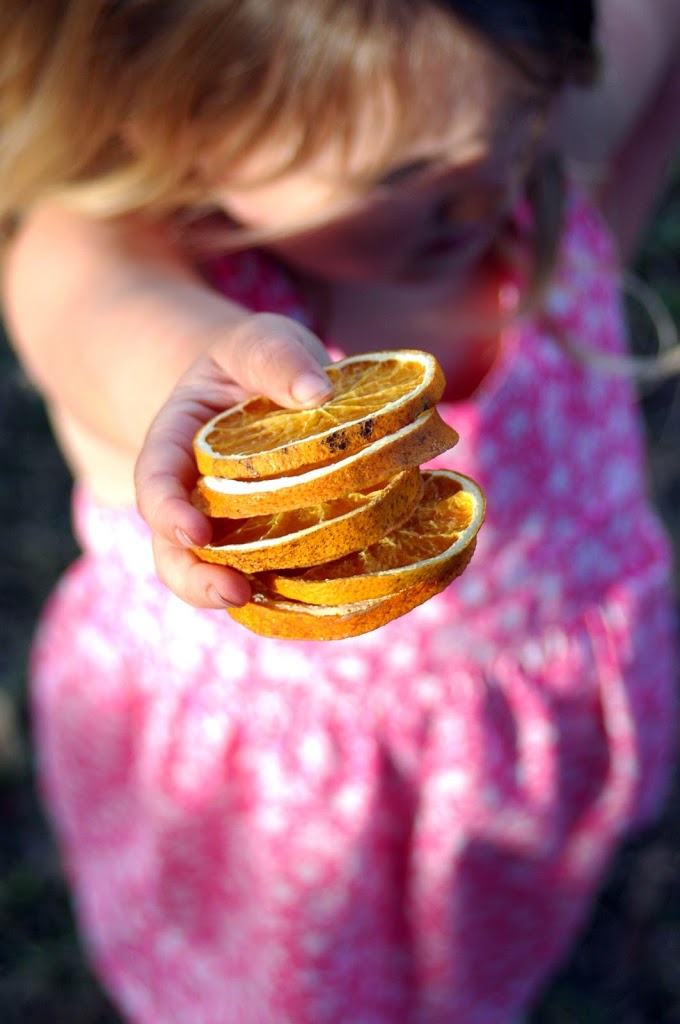 This post may contain affiliate links. If you purchase a product through an affiliate link, your cost will be the same but I will receive a small commission. The commissions I receive goes to support my family, our ministry and helps keep my blog going. Thank you for your willingness to use the links to support us & help me keep Just Making Noise going!