NOTE:
Due to some bad batches… I made a note below on what kind of coconut sugar is best to use for making the Salted Caramel flavor. Please read below.
So yummy…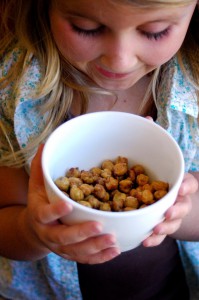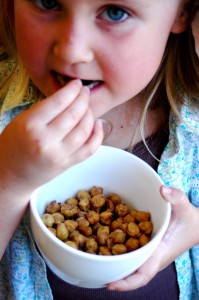 So addictive!


I can't seem to make enough of this stuff to last more than just a few days. Not only are they a great gluten-free snack that give a nice fiber & protein kick, but they are also great treats when the sweet tooth comes knocking.


Whenever I make a batch of these… the traffic flow to the kitchen increases to the point where I have to hide the batch or they are gone in one day!


Hmmm… You know what, I need to go get a handful… just made some fresh today! Only I know where they are. I've gotten good at hiding things from my family when I need to… hehe! be right back!


Anyway, I'm sure you are one of the many mamas (or dads) out there looking for a good variety of snack recipes that are nutritious, inexpensive and easy to make.


Well, you can just add this to your list of homemade snacks to make!


I promise, promise that you will love it and your kids too! I tested these out with my friends from Wisconsin that came down to help us last month. I burned them a little because I had too much going on at once (don't do that!), but they still liked it and their kids enjoyed it too!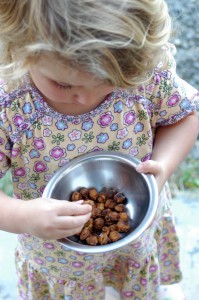 After making these awesome roasted chickpeas several times… I've finally got it down where they are just perfect. The first time I made them… my girls didn't like them at all. I tried again and they each ate a bowl, but it didn't really fly. Tried it the third time and they each ate a bowl then asked for more!


After messing around with several different recipes, I found that it is ideal to first roasted the chickpeas with butter or oil (you can dry roast if you prefer, which would take less time, but won't be as flavorful)… then create a syrup of sort using a mixture of melted butter or oil, spices and sweetener to stir in after the chickpeas are roasted. Many of the recipes just say to mix it all together and stick in the oven, but I've found that they burned too easily or the flavors just don't "pop" or, if using raw sugar, it just didn't glaze nicely around the chickpeas.


For examples… Look at the pictures… the ones that Naomi is holding (top two pictures) are perfectly glazed, while the ones that Tabi (above) is holding has some burned areas with an uneven coating of sweetener.


I also found that you really can't be shy with the sweetener. So many of the recipes call for only a couple teaspoons of sweetener per cup of chickpeas… ugh. I tried that and it really didn't taste sweet at all and I don't have a very strong sweet tooth. If you are using good sweeteners such as raw honey, rapadura/sucanat, maple syrup or coconut sugar… there's really no need to hold back! Lately, I've been using the leftover syrup from making candied orange spice peels… the light orange flavor is simply delicious and the syrup glazes perfectly around the chickpeas! Yum!


Lastly, most recipes tell you to peel the skin off the garbanzo beans… forget it! I've tried many different methods to get them off and decided that it wasn't worth it. Of course, I tend to pull out clumps of skins after washing the beans… so the job gets half done, more or less ;o)


So, with all that said… please don't think it's complicated. I've basically got it figured out for you so that it should be a breeze… unlike it was for me during the first few times I made these guys!


If you want to make it super easy, just buy the can… but with all the BPA used in cans these days, I don't recommend it unless you buy this particular brand (BPA free). I prefer just soaking and cooking my own beans… so much cheaper and I don't have to wonder how much BPA is getting into our bodies!


Make sure to hang around the kitchen when making these because every time I keep an eye on them while doing something else in the kitchen… they come out perfect, but if I get distracted, leave the kitchen and leave them too long… they get burned. Maybe that's just me :o)


Again, I promise you and your kids will love it… just try it a couple times and see what happens. Enjoy! If you really don't like it… just let me know in the comments below.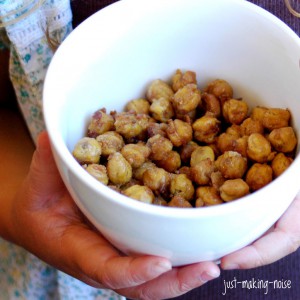 Sweet n' Crunchy Roasted Chickpeas (4 Flavor Varieties)
4 cups dried garbanzo beans (chickpeas)
4 Tbsp butter, coconut oil or olive oil
NOTE: You can do this ahead of time and store the beans in the fridge.
Sort through the beans and remove any bad beans, rocks and dirt. Rinse them off and cover with very warm water. Stir in baking soda and s
et it aside. Allow it to soak overnight or preferably up to 24 hours. After they've soaked, drain them and rinse them off VERY good.
Put them in pot and cover with water. Bring to boil on high heat and skim off any scum that rises. Bring it down to low heat, cover it and let it simmer until soft. Drain them in a colander and rinse them really well. Let them drain for about 10 minutes to cool and dry out.
Turn the oven on to 375 F.
Pour the beans onto two baking sheets and spread them out. If they still look wet, dry them off with a paper towel. Cut or scoop your choice of butter or coconut oil onto the beans. Put them in the oven for 30 minutes to 1 hour or longer (time varies from oven to oven and moisture levels). Stir the beans after 5-10 minutes of roasting to evenly coat the beans with butter or oil. Stir once more about 20 minutes later.
Test taste them towards the end. They are done when crunchy and
lightly browned
.
Meanwhile, choose one of the 4 flavors varieties given below and make a syrup by melting your choice of butter or coconut oil. Stir in sweetener and spices. Keep the heat on medium low, you don't want the mixture to burn. Stir until everything dissolves. Set aside.
While hot, transfer chickpeas into a bowl and thoroughly mix with your choice of syrup. Spread chickpeas back on baking sheets and roast for additional 8-10 minutes, stirring once or twice, or until the chickpeas look glazed.
Take them out and stir again. Grind or sprinkle sea salt over them (optional). Allow them to cool to room temperature (if you have self-control and can hold off the kids!) and store them in an airtight container. They should last up to a week no problems, but I haven't been able try that because all the batches I've made have never last more than 2 days!
Honey Chai
3
Tbsp butter or coconut oil
1 Tbsp ground cinnamon
2 tsp ground ginger
2 tsp ground cardamom
1 tsp ground allspice
1/2 tsp ground cloves
1/4 tsp finely ground white pepper (optional)
sea salt (optional)


Salted Caramel
3 Tbsp butter or coconut oil
3/4 cup coconut palm sugar
2 tsp ground cinnamon
coarse sea salt
NOTE: I have discovered that using dry coconut sugar does not work for this recipe as it doesn't melt very well into the butter or oil. Coconut sugar paste is the best kind to use and can be bought at an Asian store. The paste is what I have used for making my salted caramel chickpeas with success before posting this. If you made this and had bad results… I am sorry… I hope you will try again using coconut sugar paste! It is delicious!


Pumpkin Spice
3 Tbsp butter or coconut oil
1/2 – 3/4 cup maple syrup
1 Tbsp ground cinnamon
2 tsp ground ginger
1/2 tsp ground nutmeg
1/2 tsp sea salt
Tangy Orange Spice
3 Tbsp butter or coconut oil
1/2 cup rapadura or sucanat
3 Tbsp dried orange powder (or just stir in 6 Tbsp orange juice)
2 tsp orange zest
1 tsp ground cinnamon
1/2 tsp ground ginger
1/4 tsp ground cloves
1/2 tsp sea salt
Wanna try some?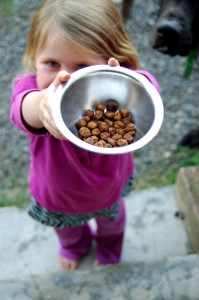 PS- These are fantastic snacks for traveling!