Anyway, she made these delicious looking zucchini galletes and I had all the ingredients except the zucchini, but I remembered that I had a nice eggplant sitting in my veggie drawer… then I thought about the artichoke hearts sitting in the shelf of my fridge door (I HEART artichoke hearts!)… then I thought it would be better to use fresh rosemary instead of thyme… then I thought garlic should be thrown in too. I believe garlic is a "must-have" in pretty much everything I make… who can live without garlic?! Not me :o)
Now, for those who cringe about eggplant… here's a special technique that I learned a couple years ago that greatly improves the flavor. Eggplant contains a bitter juice that turns most people off and must be drawn out by tossing the flesh in sea salt and letting it sit for a hour or so. My hubby loves eggplant and noticed a change in the flavor when I started using this technique. He liked that the flesh tasted richer & dense and not as watery & bitter. The salting process really brings out the best of the eggplant. I hated eggplant, but when I learned this technique and tried it out… I now enjoy it very much. I learned something really interesting in my Nourishing Traditions book about eggplants and their history:

Although the eggplant is associated with Mediterranean cooking, its original home is tropical Asia. Primitive forms in this part of the world were very small and were invariably eaten pickled. The Europeans name for eggplant – aubergine – is derived rather circuitously from the Sanskrit vantin-ganah which means "antiwind vegetable".


Until the potato reached Europe from the New World, the eggplant was the principle starchy vegetable prepared in numerous ways, including fried like potatoes.


Eggplant contain carotenoids, B complex, particularly folic acid, vitamin C, potassium, phosphorus and calcium. It contains some protein and is a good source of fiber. Eggplant contains compounds called scopoletin and scoparone that block convulsions. African folk medicine values the eggplant to relieve nervous excitement and to counteract epilepsy. It is also taken as a natural contraceptive. In Korea, dried eggplant is used to treat a variety of illnesses, including measles, alcoholism and stomach cancer. SWF



Wow! Isn't it wonderful how God made these eggplants to not only be enjoyed for meals, but medicinally too?? One of the few things I hope to do with my girls when they get older and are homeschooling is to teach them (and myself too!) what purpose each plant, herb, fruit & vegetable has medicinally and nutritionally. I think it would be a great step towards appreciating our food before getting into the kitchen… what you think?
Now, these gluten-free galletes were delicious! Spicy & flavorful with a light aroma of rosemary & garlic… the chunks of goat cheese added a light sweetness and creamy texture. We enjoyed them on the side with my signature spaghetti & tossed salad… they were perfect. I will for sure make these again, but also try other veggies and possibly go from savory to sweet by using fruit… why not?!
Artichoke Hearts & Eggplant Galettes w/ Rosemary, Garlic, Chili & Goat Cheese




1 medium/large eggplant

1 Tbsp sea salt

3 eggs

10 Tbsp brown rice flour (or regular)

1 can plain artichoke hearts, chopped

2 garlic cloves, minced

1 tsp chili flakes

3 tsp fresh rosemary, finely chopped

1/4 cup fresh goat cheese (or cheese of your choice)

sea salt & pepper




Peel and thinly slice the eggplant. Place in a drainer or bowl and toss with sea salt. Let it sit for one hour for the bitter juices to be drawn out. Rinse under running water to remove the salt and squeeze tightly with your hands to remove excess water. Place in a mixing bowl.


In a medium bowl, beat eggs with flour to make a thick paste. If paste is thin, add extra flour. Mix well till the mixture is smooth. Stir in eggplant & artichoke hearts and mix till they are well coated.

Add rosemary, chili flakes, garlic and season to taste with sea salt and pepper (be careful not to add too much salt) . Add goat cheese and mix carefully so not to cream it… you want them to be chunky.

Heat a large oiled pan. When hot, pour about 2 spoonfuls of mixture into the pan and they should form into galletes or "cakes". Cook until both sides are golden brown.




Serve as a side with anything italian or with a salad for lunch.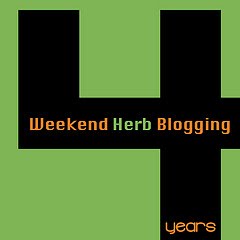 This is part of the Weekend Herb Blogging hosted this week by Lynne from Cafe Lynnlu. I am having fun being a part of this community of bloggers from all around the world and enjoying the wonderful recipes! Check out the rules if you are interested in being a part of it … you don't have to do it every week, but it is fun & easy!