Whew! Can't believe we have been traveling by car in the states for a month now! We celebrated the girls' birthdays with family by the lake (picture above). It has been a great time of fellowship, good food and family time for us (please read our update at RO4Y.org), but I am getting a little road weary. Thankfully, we will be having some down time in between road trips and speaking at churches in AZ & Calif.
Now, most of you remember my recent post about
preparing wholesome food for traveling via airplanes and how it is a total myth that you can't bring food on the plane.
Now, I want to share with you the frugal system we've set up for ourselves with food and water for our road trips.
Let's be honest, it isn't always easy to eat healthy on road trips! But with some planning and searching on the internet… nowadays you can find awesome little co-ops that serve great meals, restaurants serving local delights and a Trader Joe's or Whole Foods in just about every major city! But eating out can be a bit pricey for a family of 5… so what do we do?
First, we search for farmer's markets and friends with gardens. We've been enjoying tons of fresh tomatoes straight from the gardens of my families and friends. Oh my… I honestly forgot how good a fresh, ripened tomato tasted. You don't find that in Honduras. It has also been SO nice to be able to shop at REAL farmer's markets and buy fresh produces from people who raise them… not from a couple old guys who buy boxes of commercial veggies in Tegucigalpa and spread them out on old tarps or sacks on the ground throughout the week. Yeah, that is my "farmer's market" in Ojojona, Honduras. NOTHING like the farmer's market we went to every Friday in Costa Rica… that was a HARD change for me and still is sometimes. But I am motivated to get several square-foot, raise bed gardens going when we get back. Jon and I would like to see that we grow our own veggies all year round, which is possible where we live! Pray that we succeed, for it is our goal to teach the locals too!
Second, we've been enjoying the opportunities to shop at Trader Joe's, Whole Foods and local co-ops for our meals when possible. We don't have that luxury in Honduras! A roasted chicken can go a long ways for us… I was even able to borrow a crock pot to make chicken soup with the leftover bones and meat! We've also been super blessed by friends who have farms and raise their own meat & eggs. Has anyone ever had lamb hamburgers?! Delicious! Especially with garden grown tomatoes and homemade mayo. One of my goals when we get back is to purchase two weaned lambs, raise them on our property and butcher them for meat. Has anybody done that?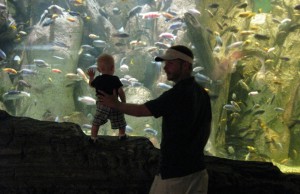 Be Healthy On the Road!
Here are several things we have done to make our trip as frugal & wholesome as possible:
Travel Berkey Stainless Steel Water Filter
– This is by far the best investment we've made for our USA travels over the last few years. Almost daily my hubby makes a comment about how he is so glad that I suggested the idea of getting one. Through my WAPF group a gal was selling her 1.5 gallon Travel Berkey for a seriously awesome deal (Thanks C Bear!!). The timing was perfect, Thanks to the Lord! Our biggest concern when traveling in the states was getting good sources of water that is free of chlorine, fluoride, arsenic, pollutions and still have a good amount of natural minerals. Yes, we could buy water bottles – but they don't really taste very good, aren't always pure and add up waste with all the plastic. Yes, we have water bottles with filters that we often use in Honduras, but they don't filtered out fluoride.
One gal even asked me what was the big deal with drinking a little chlorine and fluoride… it is a big deal because we end up with stomach cramps & loose stools from the chlorine and fluoride is also known to be used for rat poisoning, has been linked to osteoporosis & many other health issues. So, we bought the
Berkey PF-2 post filter fluoride, arsenic reduction elements
to add into our little Berkey guy. How can we survive without good, pure water? It is important to us that we do our best to be in good health during our travels. I'm sure many of you would agree!
Blender (Vitamix, Blendtec or other) – My awesome friend, Kristine from Wisconsin, generously load us her Vitamix for the whole 2 months! She even arranged to bring it to us when we arrived to Chicago. Thank you Kristine!
Now, seriously, for those who are on a budget or simply desire to eat healthier on road trips… a blender is a must. I've been making breakfast smoothies with yogurt, raw milk, free-ranged raw egg yolks, fresh fruits and powdered herbs almost every morning to pour over sprouted cereal or have with some sprouted bread spread with nut butter. We have been leaving our hotels feeling good and satisfied.
Some of you might be asking… why not eat at the hotel? Pretty much all hotels now provide hot breakfast nowadays. It looks good until you read the details of how it is made. Eggs are powdered mixed with hot water or cooked in the microwave, waffle batter is made out of a box, bacon have nitrates (and we don't eat pork) & usually warmed up in a microwave, processed cereals that our bodies can't digest, yogurt made with pasteurized dairy & processed sweeteners and fruits that are usually listed on the Dirty Dozen (bananas are the only ones not listed). See where I am going with this? Yeah, it is food, but is it food that will have us stay in good health? No.
I know it is free, but it still comes with a price: our health.
We also have a great gizmo that can be used in the carjack, plug the Vitamix into and whip up green smoothies using frozen fruits, spinach and water if I wanted to! I haven't tried it yet, but I will! Just make sure you are parked where you can find a water spout to rinse out the container and cups.
But that's not all! You can make soups, sauces, dressings and flour with a Vitamix or Blendtec if you wanted be adventurous!
Coleman PowerChill Thermoelectric Cooler with Power Supply
– Now, this is not just any ordinary cooler… this is a cooler with a cooling system in it that we can plug into the car and into the wall. It keeps our raw milk, kefir, yogurt and raw cheese cold without any need of ice! We LOVE it because we don't have to deal with soggy food, draining out water and refilling the cooler with ice to keep the milk cold enough to stay fresh. I have milk in there right now that is over a week old and still tasting fresh!
It is a little pricey, but so worth it! We bought ours (my parents pinched in because they will be using it for their travels too!) at Walmart along with a year warranty that if the cooler broke down… we can simply return it and get a new one. No questions asked. Well, it is a good thing we did that because as we were getting ready to head out of Kansas and found that the cooler wasn't working anymore. We think the plug was bad. Thankfully, we found a Super-Walmart within 10 minutes that had the same cooler! We got a new cooler with no hassles and got back on the road in good time. God is good!
Sourdough Starter – I asked Kristine, the same friend who lend us her Vitamix, if she could give us some of her sourdough starter to take with us. It is great to use for making sourdough waffles at the hotels that serve hot breakfast! It is so easy to whip up using the Vitamix and simply pour onto the waffle iron. Yes, some planning ahead it required… but so worth it! Make sure you have some REAL maple syrup with you!
Milk and Water Kefir Grains – Again, my amazing friend went above & beyond! She gave us some of her milk kefir grains and water kefir grains thinking we might use it. Healthy bacteria, also known has probiotics, is essential for good health! The milk grains are great to use when the milk starts to turn a little. Great for our smoothies! The water kefir grains… I have not used them YET. I plan to while we are driving through the West Coast.
I know it would be easier to just buy some already made at Whole Foods or a Co-op and we've done that a few times by buying Kombucha, but it is more frugal to just make your own from milk or water kefir grains! It really isn't that hard, just need to give it a place to happily do its job while we coast on the road :o)
Raw Milk – This is a huge one for us! We recognize the need for a superfood like milk to sustain us during our travels. The girls have been having milk every night before going to bed to insure that they have a good night's sleep. I noticed that Naomi's skin, which is normally very dry & rough, has become softer and smoother since I started getting her to drink more milk. Praise the Lord!
The easiest way for us to find a source of fresh milk is through friends and word of mouth. You can also look on WAPF's site for locations… that's how I found a delicious milk source near Chicago.
Lacto-Fermented Veggies – A must have for good digestion! It is easy to feel bloated and yucky after sitting in the car for several hours with no physical activity, but we have found eating kraut has helped lessen that feeling. Lacto-ferments are also a rich source of vitamins and minerals along with abilities to protect our bodies from the daily pollution of everything.
If you decide to bring along some… make sure you put the jar in a ziplock bag to prevent the smells from getting into your butter and cheese! I learned that the hard way :o)
Snacks and More – We also make sure that we have a good supply of nuts (soaked and dehydrated), fresh veggies & fruit, sprouted bread, nut butter, raw honey, butter, raw cheese, dried fruit, coconut oil and a bag of chips with fresh salsa. I also like to have oatmeal (soaked for 24 hours) on hand for when we have opportunities to use a stove.
We've also been enjoying fresh, organic peaches & strawberries (YUM YUM!)… not something we can enjoy in Honduras due to the fact that they are on the Dirty Dozen list. I am looking forward to farmer's market in California next week! I hope to enjoy some fresh veggies that we don't normally have in Honduras… like artichokes!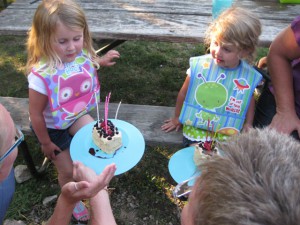 What about you guys! What tips can you share with us to make a road trip wholesome and healthy??