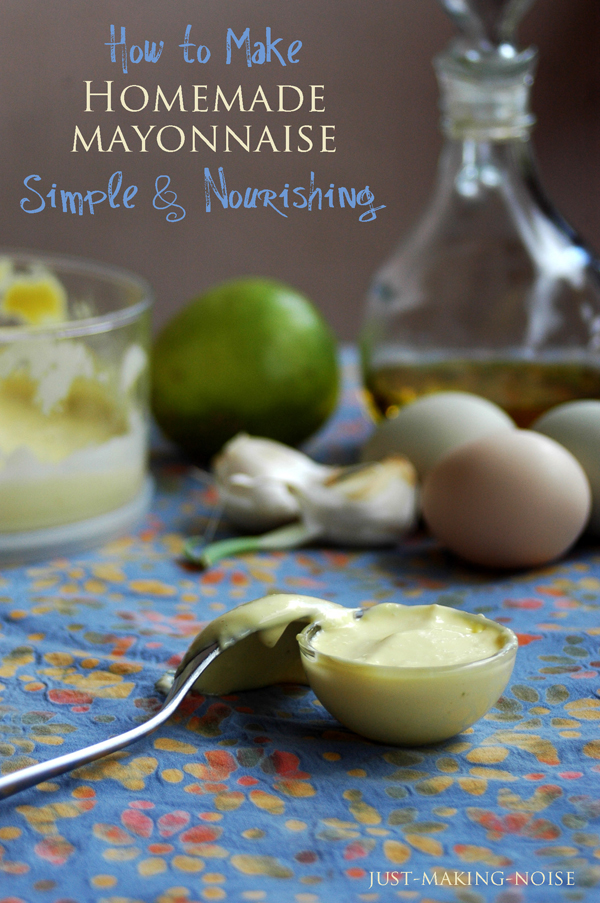 I am thrilled to be a contributor at The Nourishing Gourmet and I am sharing my first post over there today!

My first post is about How to Make Homemade Mayonnaise Simple & Nourishing.

Homemade mayonnaise is so much better than store-bought mayo. Seriously.

Every time I make it, my family literally devours it and I basically become the mayo-police trying to make that jar of yummy, creamy mayo last more than a day!

We love drowning our salads, baked potatoes, sandwiches, tacos and much more with this creamy & nourishing condiment. All that yummy fat really makes everything taste so much better and did you know that mayo contains a superfood known to be a complete meal full of excellent protein, fats, vitamins & omega-3s?
Now, head over there, read the rest of the post and get the recipe to make your own homemade mayo!