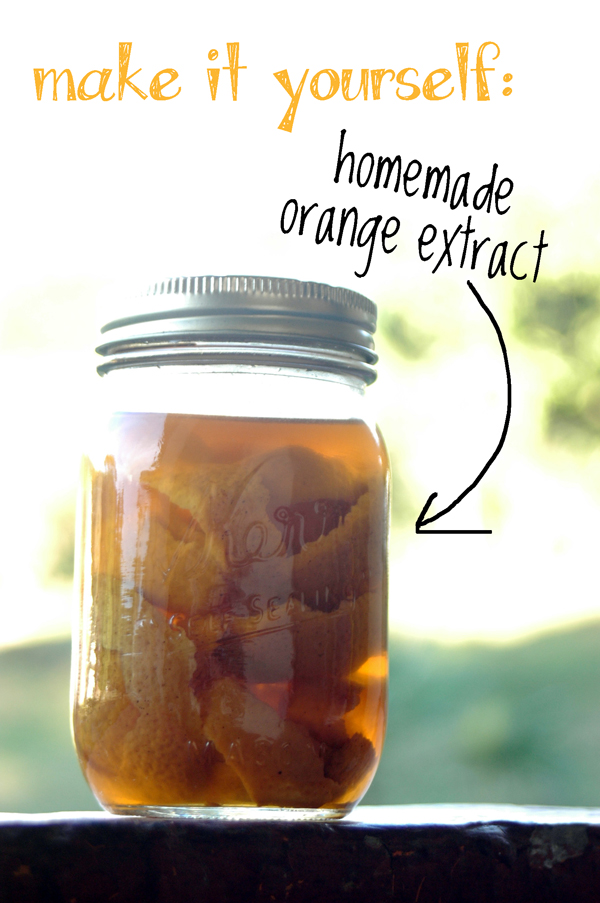 It is now orange season around here and my trees are simply overflowing with delicious balls of sunshine!

Last season I dehydrated orange slices and made some orange powder, both are fantastic for baking and flavoring your tea! I also made some orange extract, which I just opened and strained a few days ago.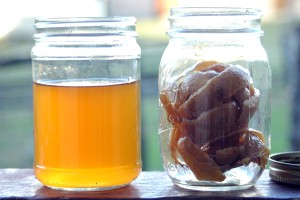 After I got over the "hurdle" of making my own Homemade Perpetual Vanilla Extract last year… I became obsessed with making my own extracts.

I did some research and decided to try making extracts from orange, lemon, cacao and almonds.

All you need is vodka and a jar. So easy!

I planned to leave them for only 3 months, but then decided to leave it for another 3 months. Then basically forgot about them. I don't recommend doing that.

Now it has been almost a year (the date on the jar is Jan. 25th, 2012!) and thankfully extracts are pretty forgivable. I spied them after coming home from our USA furlough & decided to open up the orange extract to see if I can use it. I had the vision of using it in my shortbread cookies.

When I first opened the jar… a warm, sharp smell of orange tingled my nose. I had a little taste and the flavor was nice & smooth with a hint of bitterness.

Success!

I made some delicious almond orange shortbread cookies (recipe coming!) using the orange extract and it was simply delicious! The orange flavor stood out nicely without it being overpowering… just the way I like it.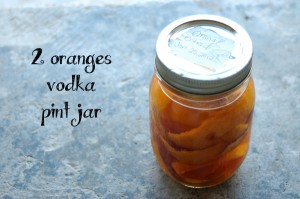 Homemade Orange Extract
2 large oranges (preferably organic)

Vodka (higher proof is better)

1/4 cup filtered water (will extract more flavor)

Pint-size glass jar
You can do it one of the two ways with the oranges… Peel them or zest them. I peeled them because it was easier, but some like to zest the oranges to avoid the white part because of its bitterness. Either way, you will get a wonderful orange flavor.

Put the orange peels or zest in a clean jar, add water, cover with vodka and seal it tight. Store in a dark, cool place and shake it whenever you think of it.

The extract will be ready in about 6 weeks. You can leave it longer for a slightly stronger flavor, but no longer than a year!  ;o)

I am going to open up my other extracts and see how they turned out. Hopefully I will be sharing recipes with you in the near future!

Have you made your own extracts yet? What flavors have you made? If you haven't, try making vanilla extract or orange extract and experience how easy it is!