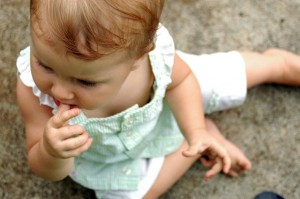 I just had a sudden realization that my baby, Tabitha, is 11 month today AND she will be starting foods in one month! She is still thriving exclusively on breastmilk and a very happy baby. I am so excited to see that she is a red-head girl. So, now I've got a Blonde Hollywood Drama Girl (Naomi) and the Red Temper Girl (Tabi).
Naomi will be 2 years & 11 months on the fourth. She will be turning 3 in one month. Yep, both my girls were born on the first week of September. God really has a sense of humor. Both girls were born on Labor Day exactly two years apart. I'm not kidding :o) For those who might be wondering… we did not plan our family, we believe that is God's business. I love how God gave us two beautiful girls with wonderful birth stories.
You know, I am daily reminded that God gave me noisy girls for a reason… so I can hear them! LOL! If the house is quiet… too quiet, than I know I need to check on them. TWICE I found Naomi in my parents' room, drawing on herself with whiteboard markers! Once I found Tabi chewing on a bug. Yeah, life in our house can be quite entertaining, kinda crazy, sometimes overwhelming and lots of fun. I love the stories we are reaping from our girls… the day will come that we will come together as a family, laugh about the embarrassing things, share amusing stories and enjoy the rich memories that churn around in our thoughts, hearts & emotions. Especially memories like these:
Naomi Shalom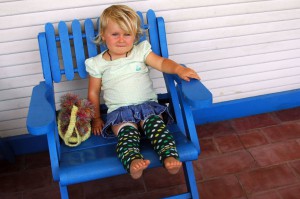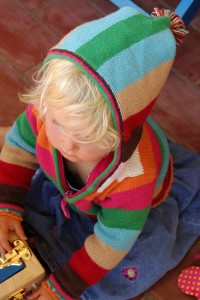 My favorite Naomi picture: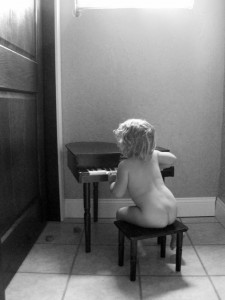 Tabitha Charis-Helle
My favorite Tabi Picture: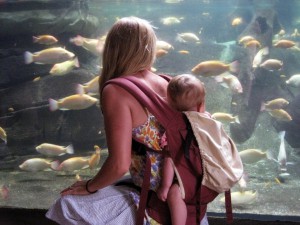 Being a deaf mama isn't always easy. I have days where I find myself wondering why I have to deal with the struggles of being deaf, but I have to remind myself of the blessings too. I am bless to be deaf because I can sleep in total silent at night, but I struggle because I want to be able to understand Spanish. Lip-reading Spanish is very difficult because it's all tongue and the lips barely moves. Even my deaf Costa Rican friend, Alexandra, who is just like me… struggles at times with lip-reading because of the "lazy lips" (that's what she calls them! LOL!) that spanish-speakers tend to have.
BUT God has many reasons for allowing me to go through these struggles. It is building my character, helping me mature, teaching me to be patience with myself & others, allowing me to grow in grace and many other things. I'm human… God never said life would be easy, He just promised it would be worth it. Looking at my hubby, my girls and my family… I can say my life is worth living it, deaf and all.



And now, dear brothers and sisters, one final thing. Fix your thoughts on what is true, and honorable, and right, and pure, and lovely, and admirable. Think about things that are excellent and worthy of praise. Keep putting into practice all you learned and received from me—everything you heard from me and saw me doing. Then the God of peace will be with you.
Remember, God never said life would be easy. He just promised it would be worth it.