First, I must apologize for totally dropping the ball with my Pregnancy Notes Series.
I hope you won't hold it against me.
I am human, with 4 little humans to care for and a life in the mission field.
Moving on…
So, here we are and I would like to start again by sharing another favorite tea.
A 'must-have' for every mama who is planning to nurse or already nursing!
This special tea mixture is amazing! I couldn't believe how much milk I was producing with no painful engorgement when my milk first came in after drinking it.
This stuff is good!
Yes, my breasts still felt tight and tender, but it wasn't painful and I wasn't uncomfortable. Just make sure you have a bra that fits comfortably, I didn't with my 4th baby and I was uncomfortable for the first couple days! Live and learn!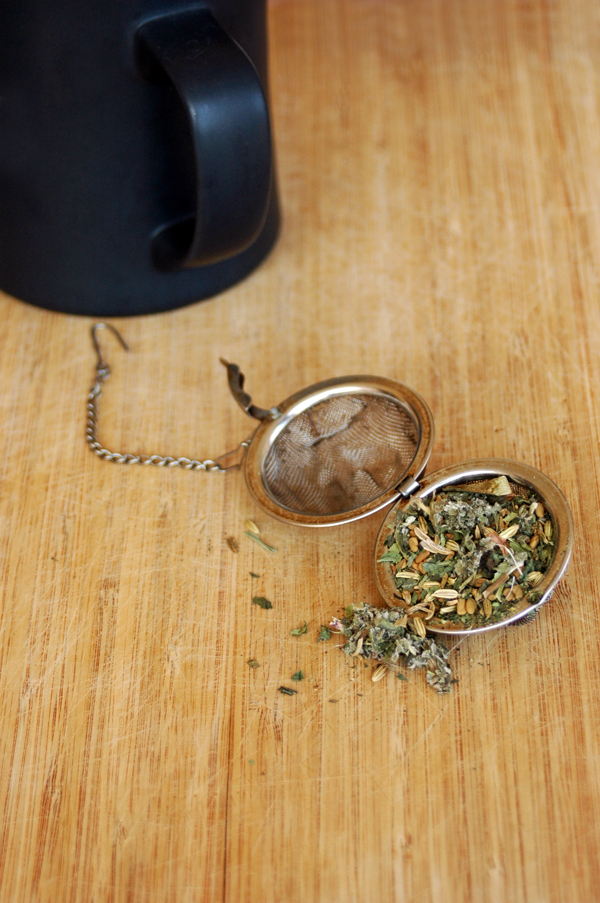 This is another tea recipe (have you tried the Super Happy Belly Tea?) I got from my midwife in Costa Rica… I know, this gal is amazing and very good at what she does. I've learn so much from her (Thanks Uva!).
She had me drink a ton of this tea for 3 days… basically a ½ gallon of it each day. I loved it like iced tea with raw honey.

1 1/2 gallons of tea in 3 days?! I know that's a lot, but I saw and felt amazing results from drinking it! From then on I had plenty of milk for Tabitha and didn't even have to drink anymore of it throughout my time of nursing Tabi.
My nursing experience with Naomi (my first) was not the same. I had a challenging start and felt like I wasn't producing enough milk for her.
I guess that happens with almost all first-time Mamas, right?
But it doesn't have to be like that!
I loved nursing Naomi, but struggled with feeling like I wasn't giving enough. I bought tea made for nursing moms, but didn't really noticed a big difference… thankfully, I had the option of buying fresh goat's milk to supplement with when she was around 6 months old. and still was able to nurse her until she weaned off around 18 months. She was a happy, chubby & thriving baby!
But I was determined the second time around that I was going to mentally and physically prepare myself better so I can nurse Tabitha successfully.
I ate the 7 super foods as much as I could. I took all my supplements. I made sure to cast aside all thoughts of doubt through prayer (truly, nagging & doubtful thoughts can hinder your body from producing milk!).
I believe it had a lot to do with my eating better, trusting in the Lord and the Mama's Rich Milk Tea.
I, of course, got the recipe from my midwife and you will see that it contains a lot of the same herbs in the Super Happy Belly Tea. You will also see some new herbs and seeds that are known to encourage milk production and enrich it!
I have drank this tea with my 3rd, Tobias and my 4th, Poema. Never once worried about having enough milk and I even like to make a big batch of this tea once in a while because it tastes so yummy!
In fact, I am going to go make some right now!
All About the Ingredients
Below you will learn along with me all the amazing benefits each of these herbs provide to improve the amount and quality of mama's milk!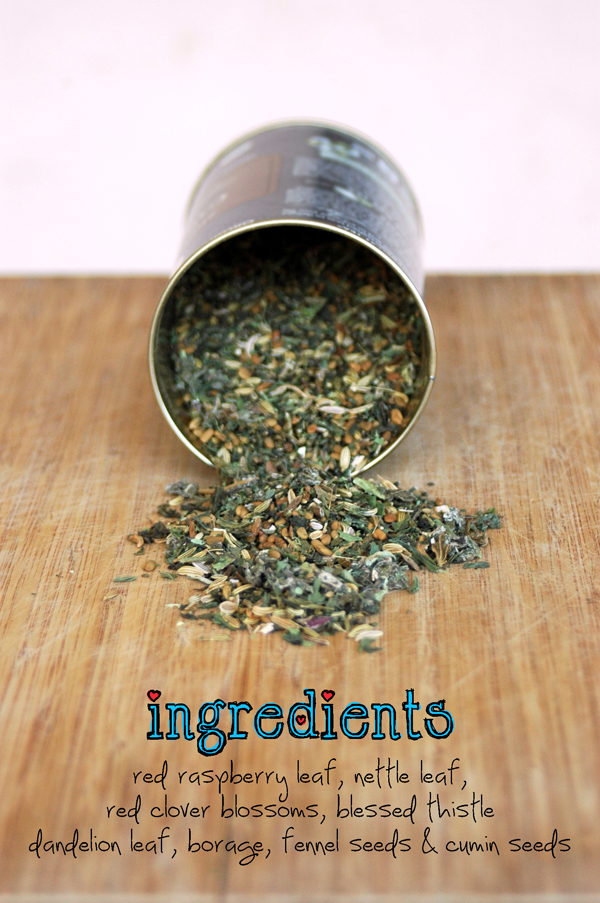 Let's Make Tea!
After researching all that… I am simply amazed that we have these natural resources to nourish ourself and our babies. God is awesome! Are you ready to order the herbs and make up a batch of Mama's Rich Milk Tea?! Yeah, I thought so.
Again, I bought almost everything from Bulk Herb Store. Their quality is excellent and the prices are even better! I purchased the Borage and Cumin Seeds from Mountain Rose Herbs because BHS does not sell these two.
Now, some of you are probably wondering why I didn't include fenugreek seeds… my midwife said she preferred not to use them because they give a strong, somewhat unpleasant taste. She believes all the herbs and seeds listed above is more than enough to improve the flow and nutrition of Mama's milk.
You are more than welcome to add fenugreek seeds if you believe you must have them! Use the same amount as the fennel and cumin.
If you decided to buy everything in bulk you can just mix what you need and have enough to last through your time of nursing. You will have extras of each herb, but they can be used for other things.

Second option is to simply mix everything together with only some herbs leftover. The extra you will have are simply wonderful to give away as gifts to other nursing mamas… yeah, putting this tea in a dressed up jar made wonderful gifts!
Third option is to simply order Bulk Herb Store's already made nursing tea if making your own seems too much for you right now. Either way, you will still be getting important vitamins and minerals needed for healthy milk and baby!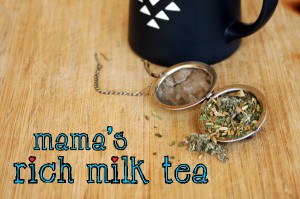 Mix everything together in a large bowl or pot. Store in airtight containers or jars in a dark, cool place.
Hot tea: add 2-3 teaspoons of the premixed herbs to 1 cup of boiling water. Let it steep for up to 10 minutes, cover the mug. Strain and add raw honey or stevia to taste.
Cold tea: To make a pitcher of cold tea, add 10-12 teaspoons of the premixed herbs to 8 cups of boiling water. Let it sit for a while (30 minutes up to 4 hours for maximum absorption of the vitamins & minerals), strain and add raw honey or stevia if desired. Discard the used herbs, and put the tea in the refrigerator to drink over ice or it can be reheated.
Herbal ice cubes:
Pour finished and cooled Mama's Rich Milk Tea into ice cube trays. Put in the freezer. Pop them out when frozen and put some in your glass of nursing tea for the day.
I love this method because I can iced my tea using herbal ice cubes and it won't dilute the flavors!
My midwife said to drink at least a 1/2 gallon for the first 3 days after birth and to drink it slowly throughout the day. Then drink it daily or when you feel that you need a boost for your milk.
Hope you will enjoy this tea as much as I did! Also, the links above are my affiliate links and I will earn a small commission if you decide to order the herbs through those links (no charge to you!). Thank you for reading this and supporting my family through your purchases!