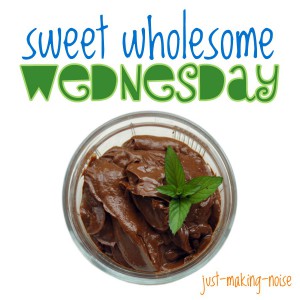 I found this DELICIOUS recipe in my Nourishing Traditions book and it has become a regular in my family. I've been making this for several months now and made some changes, but ended up going back to the original recipe.
I just love the spicy, warm feel in my mouth while savory each bite of this deliciously sweet treat. The pecans imparts a wonderful buttery flavor that you can only get from pecans :o) This is a great treat for those who are heading into the fall and winter season. This cool treat will leave you feeling warm and tingling.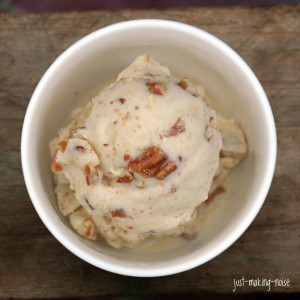 Spicy Ginger Pecan Ice Cream




3 cups whole milk or cream

3 egg yolks

1 Tbsp. arrowroot

1 Tbsp. ground ginger

1 Tbsp. vanilla extract

1/2 cup honey or maple syrup

1/2 – 3/4 cup chopped pecans



Beat egg yolks in a bowl and either pour into a blender or keep in the bowl. Blend in the remaining ingredients. Pour into an ice cream maker and process according to its instructions. When done, transfer the ice cream into a shallow plastic bowl and store in freezer or eat right away.


If you don't have an ice cream maker… simply pour into a shallow plastic container, cover and store in your freezer. When frozen, take it out and let it thaw till slightly soft. Put back in the blender and give it a whirl till creamy.




Both ways give delicious results!! Also, don't forget: enter to win a FREE quart jar of Tropical Traditions Organic Virgin Coconut Oil.




I almost forgot! Kristy @ My Little Space gave me a Friend Button… Thank you Kristy!!!!