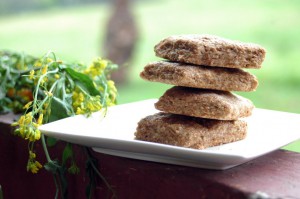 Sweet, buttery biscuits… oh so good! I've already made this three times now and we never have leftovers. Simply delicious slathered with butter, but take it a step further and add some honey or jam makes it a delicious dessert… well, at least for me it does! LOL!


I can't believe how much I've been using my Honduran sourdough buddy and having good successes! The only failure I've had so far is the pasta. I didn't follow the recipe very well and ended up with soggy noodles. Will try again later!


I've been trying different ways to care for my sourdough buddy and find that I enjoy just having him out on my kitchen table. I use him almost every other day, so I figured it was easier to have him out instead of in the fridge. I feed him only once a day and he is thriving! I'm sure it would be even better if I fed him twice, even three times, a day! I figure if he's doing well with only one feeding a day… why give him more? Everybody's sourdough is different and mine seems to be pretty laid back ;o)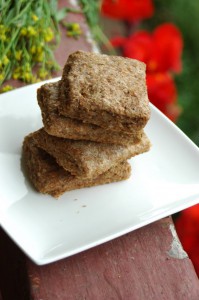 I would love to try making cobbler and drop biscuits with this recipe! What else could you do with biscuit dough? I've already made Chile Beef Pot Pie and used the dough as the crust… it was fantastic, my hubby devoured his portion and couldn't stop moaning how good it was!


Anyway, with these biscuits… I pretty much followed the recipe from GNOWFGLINS Sourdough eCourse, but I used 8 Tbsp of butter instead of 6. Mostly because it is easier to put a whole stick of butter in then trying to measure it out. The butter I get doesn't have those lines marked on the paper to let you cut out a tablespoon at a time. So, I figure… what's the harm to adding more butter?! Plus, I used whole wheat instead of pastry wheat and they came out light with a dense flavor. Delicious!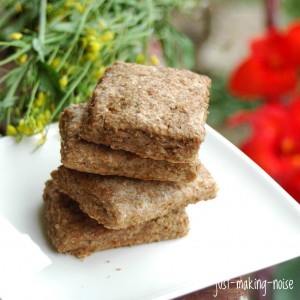 Buttery Sourdough Biscuits
8 Tbsp cold butter
2 1/2 cups whole wheat, plus more if needed
1/2 cup sourdough starter, fed within the previous 12 hours
3/4 – 1 cup whole milk
3/4 tsp sea salt
1 1/2 tsp baking powder
1/2 tsp baking soda
Cut fat into the flour. Mix in the starter and whole milk until just wet enough to hold together. Cover and let it sour for 5 to 8 hours. If the temperature in your kitchen is very warm, put the dough in the fridge.
Preheat over to 450 F. Mix in sea salt, baking powder and baking soda. Don't overmix. Flour the counter or cutting board. Roll the dough out into a 1/2″ rectangle. Cut into squares or circles (using a glass). Put on baking sheets and bake for 8-10 minutes or until golden brown.
When done, take them out and let them cool a bit. Serve slathered with butter and jam!