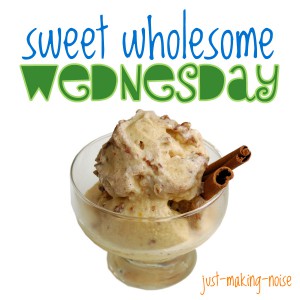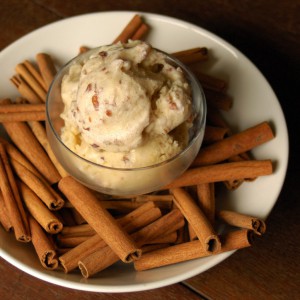 For years I've had a love and hate thing going for the fall season. I loved the fall because of the cool crisp air, beautiful colors, apples, pumpkins & all the yummy fall recipes that can only be enjoyed during this time of year. But I hated the fall because of the winter that often comes knocking on my door before I am ready to say goodbye to summer and fall, but it has been very different this time around with living in Costa Rica. We are actually finishing up our winter (rainy season) and the summer (dry season) will start up around December. I am enjoying it, but still have moments where I would daydream about the fall and winter in Iowa… Brrr! Okay, I'm cold now :o)
Anyway, I have been seeing all over the food blogs so many delicious recipes with ingredients that celebrate the fall season… apples, pumpkins, creamy soups, pies, cinnamon, maple, nutmeg, apple cider, spiced cakes, roasts & more! It makes me feel all warm and spicy whenever I see these recipes.
So, today I have a great fall ice cream to share with you! The wonderful combination of pecans, maple syrup & cinnamon really hits the sweet spot. We have actually decided that this ice cream has become the favorite now, but due to limited supply of maple syrup… we can only enjoy this once every few months when someone (usually my in-laws) comes down to visit and brings a bottle of maple syrup with them. Yes, we did find a tiny bottle of maple syrup for about $18.00 at a gringo grocery store, but no way we are spending that much for it!! Import taxes, blah! We've learned to live without a lot of "American" things that are available here because it of the cost. Better to wait till we can find someone to bring us a suitcase of groceries… LOL!! :o)
Back to the ice cream, it is simply delicious and so comforting. Did you know that cinnamon is a great source of manganese, fiber, iron & calcium? I didn't! I also learned that cinnamon can help lower LDL cholesterol, regulate blood sugar, stop yeast infections, fight E. coli bacteria, reduce arthritis pain & much more! No wonder it makes me feel so good when I sprinkle some on my toast with raw honey. I actually would love to write a post on cinnamon sometime soon because it is one of my favorite spices that I use almost every morning. I find the taste delicious and the smell… oh my! Adding that with maple syrup and pecans with a pinch of sea salt really made it perfect.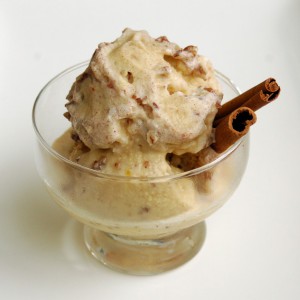 Maple Cinnamon Pecan Ice Cream

3 cups whole milk or cream

1/2 cup maple syrup

3 egg yolks, lightly beaten

1 Tbsp. arrowroot powder

1 Tbsp. vanilla

1 Tbsp. cinnamon

3/4 cup soaked & dehydrated pecans, chopped

pinch of sea salt




Put all the ingredients in a bowl and mix well. Pour into your ice cream maker and proceed according to instructions.




If you do not have an ice cream maker… simply pour into a plastic sealed container and put in your freezer. When completely frozen, simply chopped it up and put in your blender. Blend till creamy.




NOTE: if you don't have soaked & dehydrated pecans… use the regular kinds, but you will be missing out on some seriously good flavor!



Now, does anybody have any sweet recipes to share with us today?? If yes, please post it in the comments area!
Next week we will be having a special guest for SWW! Please come next week and see what this gal will be sharing and enjoy some eye candy! Now, go have a great day… seriously!