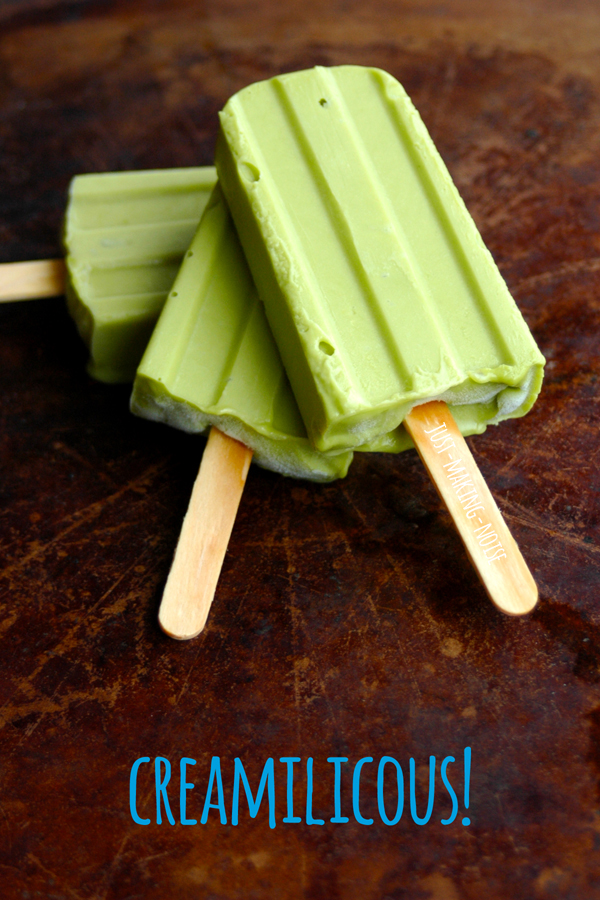 Hello friends! We are back in the states for our two month 
furlough
 and i
t seems that summer doesn't want to lose its grip around here just yet.
During our first week in Iowa we experience temperatures up to the 100s and it was pretty humid. Ugh.
Then, we were in Arizona visiting churches and friends… yes, it was HOT there, but thankfully not humid. We enjoyed the pool every morning with the kids and cooling down with cold or frozen fruits and smoothies.
Now, we are in Southern California and the last few days have been in the lower 90s.
Goodness, s
ummer is sure hanging on! 
But I've got something to share with you that will cool off the day nicely…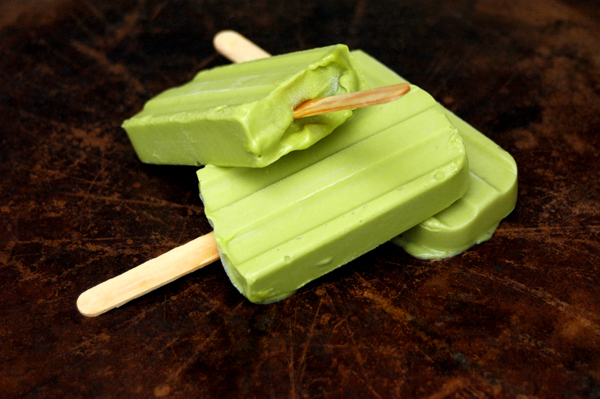 Creamy, rich Lime Creamsicles. Perfect for hot days and so easy to make and… and… and…
so tanglicious!
Plus, they only call for 3 ingredients!
I also love the vivid green color. Totally natural… no food coloring in my kitchen!
Maybe you might've already guessed what the main ingredient is.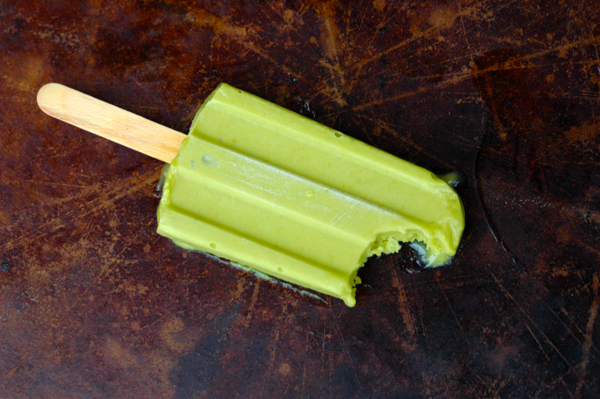 Yes. Avocado.

I love avocados.

They are creamy. Rich in good fats. A great snack and there is so much you can make with avocados!

Remember, avocado is a fruit. So, technically it should be used like a fruit to make sweet stuff like Aquacate del Chocolate (diary-free chocolate pudding), Lime Mousse, smoothies and ice cream, but it is great for savory things like Avocado Gazpacho too!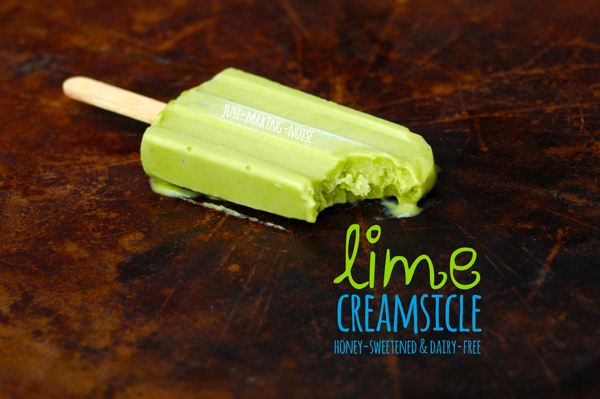 I've made them several times and everyone loves them! Really, they are super easy to make and SO refreshing!

Summer is holding on for a little while longer so it is best to enjoy it with some tanglicious lime creamsicles while you can!!
Delicious Lime Creamsicles (honey-sweetened & dairy-free)
Very easy to make, super creamy and so refreshing!
Ingredients
1 cup water
¼ - ⅓ cup honey
3 ripe avocados
4 - 6 Tbsp fresh lime juice
zest of one lime
pinch of sea salt
Instructions
Add in water, ⅓ cup of honey and avocados into a blender or food processor. Puree until smooth.
Add in ⅛ cup of fresh lime juice and sea salt. Puree until just combined.
Taste the mixture and add in more honey and/or lime juice until it is to your liking.
Scoop into popsicle molds or cups with sticks. Freeze until solid (about 5 hours).